3 Ways Remaining in the Home Can Improve Quality of Life for Seniors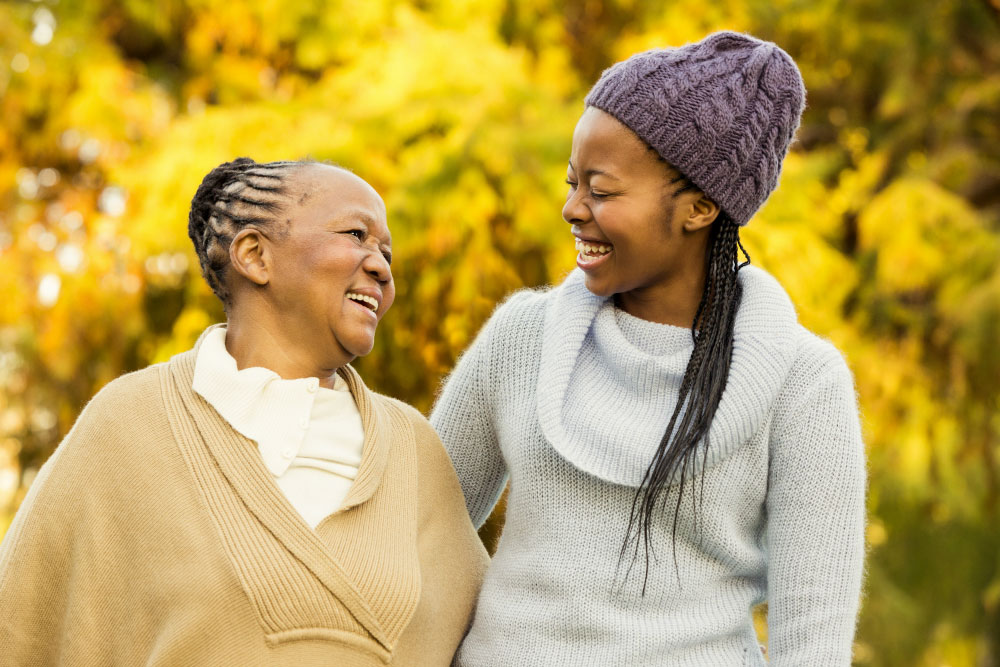 You may have heard the popular quote that says, "It's not the years in your life that count. It's the life in your years." At Senior LIFE, we believe it's both, and we also believe that most senior adults feel the same way. That's why senior care our services help promote healthy living, longevity, and quality of life for seniors in our Senior LIFE communities throughout Pennsylvania.
Everyone would agree, there's certainly a difference between living a long life and living a fulfilling one. Ideally, you want both. For many seniors, the ability to remain in their home environment for the long term is a key part of their quality of life. That is why access to health care and assistive home care services are an important part of Senior LIFE.
LIFE programs, like Senior LIFE, allow seniors to live within the community while also having access to necessary health care and support services, including home care when needed. In addition to healthy living services, members also gain access to a variety of programs to help keep them mentally, physically, and socially active for the long term, and are able to stay connected with family and nearby friends. These are all components to a fulfilling life as we age.
What benefits do seniors gain from remaining in the home as they age? There are many, but for the purpose of this article, we will look at three key benefits.

3 Ways Remaining in the Home Can Improve Quality of Life for Seniors
Decrease Loneliness
Feeling alone is common among American adults, particularly for older adults. In fact, according to AARP, more than 40 million adults age 45 and older experience chronic loneliness.
That sounds bad enough, but did you know that loneliness and isolation can have a big impact on our health? An American Psychological Association study found that people who socialize more are 50 percent less likely to die early. It actually helps our overall wellness to stay connected with those close to us.
When seniors move into a nursing home or other senior living environment, they often interact with others less frequently or feel isolated. By remaining in the familiar home and community environment long term, older adults feel like a true part of the community—and are able to  stay connected with their family members and friends.
Through the Senior LIFE program, seniors gain an additional benefit. They're also able to stay connected and interact regularly with others their age at the Senior LIFE Center.
There are always opportunities for physical activity and mental stimulation, or simply for casual social interaction at the local Center. Brain games, crossword puzzles, organized outings, and more all provide members a chance to remain as mentally and physically active as possible. Interested in learning more about these programs? Ask to speak to your local center's geriatric care manager for more information.
Offer Comfort & Security
Have you ever been away from home and felt a huge sense of relief and comfort when you returned to your house?
Imagine that scenario on a larger scale. As baby boomers age, more and more of them are choosing to remain in their homes, rather than moving into a traditional senior setting.
In large part, that's because they want to be in the comfort of their own homes. Aging can be scary enough without moving into an unfamiliar environment.
Staying in their own homes—and within their own communities—long term, helps provide seniors with a layer of comfort that enhances their quality of life. Senior LIFE strives to help every senior feel safe and secure in familiar surroundings by providing assistance tailored to their specific needs.
Help to Retain Independence
As young kids, we fight to gain independence. We want to "do it" ourselves.
As we age, our fight is to keep our independence. No one wants to rely on others for everything. That's why many seniors choose to stay at home.
Seniors want to be independent members of the community for as long as possible. While they may require assistance with some activities, staying at home and active helps provide a sense of fulfillment. Senior LIFE home care services provide needed help, but our team allows seniors all the independence they can handle safely.
Performing many tasks of daily life—or even any of them—themselves offers older adults an improved quality of life and sense of satisfaction. Senior LIFE team members work to help each senior feel as independent as possible.
Quality of Life for Seniors: What Our Members Have to Say
We can tell you all about the many benefits of Senior LIFE and how it helps improve quality of life for seniors. But we believe our members can say it even better.
"I love Senior LIFE. It gives me something to look forward to, and I know I'm well cared-for at the center."—Rose, member at Senior LIFE Uniontown
"I feel so much more happy with Senior LIFE. I was so lonely and bored because I couldn't walk around much anymore. Senior LIFE gives me people to talk to and somewhere to go."—Herbert, member at Senior LIFE Reading
"From the minute I stepped foot in the building, I knew Senior LIFE was for me. I really like the food, therapies, and socialization. It's a wonderful place for seniors. Senior LIFE gives me life and gives me a chance to get out with life around me."—Odessa, member at Senior LIFE Uniontown
Want to join the ranks of these satisfied Senior LIFE members? Senior LIFE services are available at no cost for those who qualify. Find out more about what Senior LIFE offers and how to get started with one of our LIFE Health and Wellness Centers.

Categories: Aging At Home