How Staying Active Encourages Independence in Seniors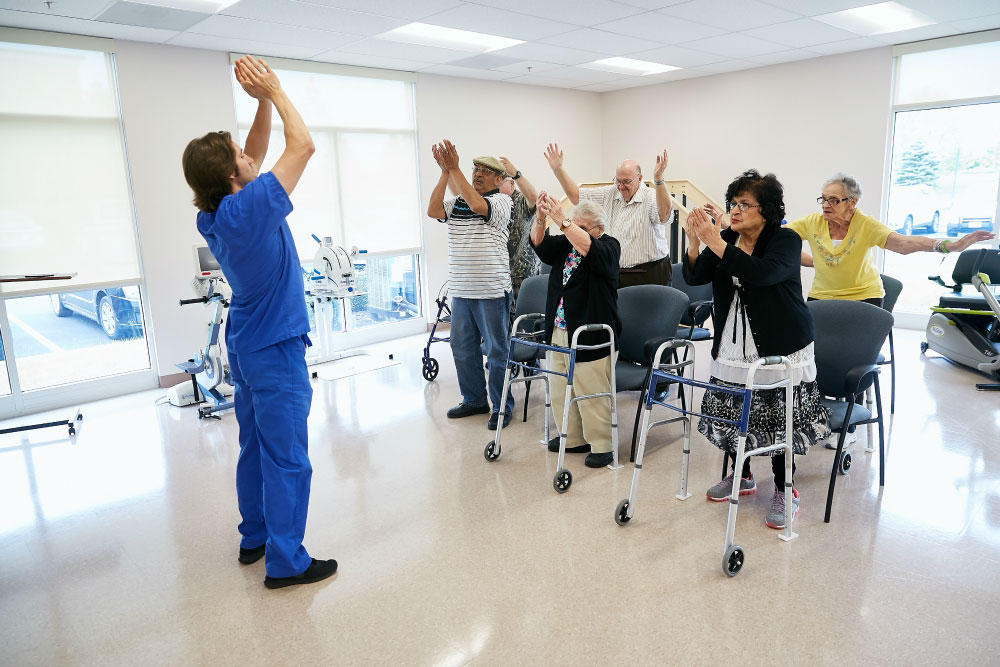 Staying active is important at every age, but it's particularly important as we age. During the aging process, our ability to walk, move, and balance all diminish. This can make it more challenging for seniors to tackle normal, everyday activities.
As a result, quality of life and independence may suffer. That's why it's key to include a variety of physical activities into daily life.
But how does staying active actually help promote independence? And how can you know what types of activities are the right fit for you or your loved one? Read on to learn more.

Why Staying Active Is Important for Independence in Seniors

There are a number of reasons why staying active is important as we age. Let's first take a look at the physical effects.
As we grow older, the body loses both muscle and bone mass. This can lead to instability in the muscles, joints, and bones—often showing up as aches like back pain.
When bone mass decreases, the bones weaken and fractures are more likely. Fractures can be serious in seniors, since they're often more frail than younger adults.
Our ability to walk—mobility—and stay balanced are also impacted as we grow older. These changes can make falls more likely, which again increases the risk of serious injury, like fractures.
How Being Inactive Impacts Independence in Seniors & How Movement Can Help
Being particularly inactive can even make mobility worse. In fact, a George Washington University study found that seniors who spend lots of time watching TV and very little time being active are more likely to lose mobility.
Being physically active, though, has the opposite effect. Regular activity can slow the loss of muscle and strengthen bones, while also reducing joint and muscle pain.
According to the American Academy of Orthopedic Surgeons, exercise can also help improve both the ability to walk and the ability to balance, reducing the risk of falls and fracture.
"There are many benefits to staying physically active," says Anne Reilly-Overdorff, a physical therapist with Senior LIFE. "Regular physical activity can help seniors just plain feel better, while also improving their overall health. It also helps them stay independent and able to remain in the home longer."
Members of Senior LIFE also have access to items that can help with their mobility and independence, including walkers, canes, and hospital beds, among other items. These items are available with no copay for members.
Types of Physical Activities to Promote Independence in Seniors
When it comes to seniors and physical activity, there are a couple key factors to consider—the abilities of the senior and the recommended types of activity for seniors.
Before beginning any new type of physical activity, it's important to talk with a doctor about what activities are appropriate. The doctor will able to offer individualized recommendations based on your or your loved one's health and abilities.
Any type of physical activity will help to promote independence in seniors. But a combination of exercise types works best to encourage good health in older adults.
Ideally, you want to incorporate some of each of the following types of activities:
Cardiovascular activities that get your heart pumping and your blood flowing. Walking or swimming are good examples.
Strength exercises to improve muscle strength. This may include body-weight exercises, light weights, or the use of a resistance band.
Balance exercises to help improve balance and prevent falls.
Flexibility activities to stretch the muscles.
Including small amounts of each type of activity will help seniors stay active, while improving their health and fitness. This, in turn, keeps them more mobile and independent.

At Senior LIFE, we understand the value and importance of staying active as we age. That's why physical activity is one of the many types of programs and services we offer. Senior LIFE may be an option for you or your loved one. Find out more.

Categories: Life at Its Fullest