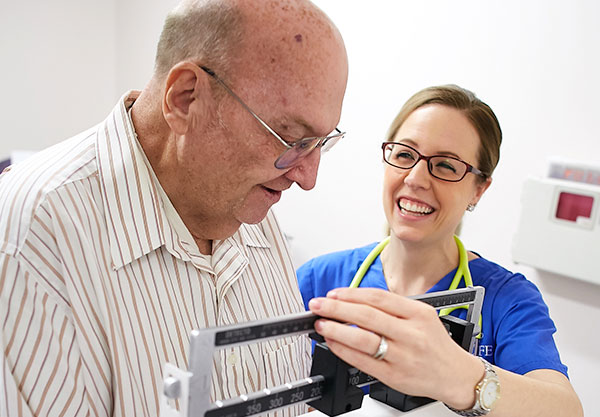 Refer a Potential Senior LIFE Member
Please complete the form below or give us a call.
Referral Process for Healthcare Professionals and Caregivers
Senior LIFE receives referrals from a variety of sources. These generally include caregivers, family, primary care physicians, home health agencies, senior housing centers, and Area Agencies on Aging. If you are interested in making a referral to Senior LIFE, call 1-877-998-LIFE (5433) and ask to speak to the Outreach Coordinator.
Senior LIFE will call your patient or client and/or a family member to explain our services, assess for eligibility, and set up an appointment time for a home visit.
During the home visit, the outreach coordinator will explain the program in depth and provide written materials about Senior LIFE  services and benefits.
If your patient or loved one is interested in visiting our LIFE Center, Senior LIFE will provide round trip transportation to and from the center.
The center visit will include a tour of the facility, lunch, and meeting the Senior LIFE staff including the medical team, where they will be able to ask questions and get a better understanding of the Senior LIFE Program.