Our healthcare heroes help protect you
from COVID-19.
by providing the medical care and services you need to help keep you at home
Services may include:
In-home wellness checks
On-call nurse, doctors & staff available 24/7
Tele-health options with medical providers
Home health and personal care
Transportation
Meals
Nutritional counseling
Personal care and grooming
Specialty care
Occupational therapy
Physical therapy
Speech/language therapy
Social Services and more
For a complete list of services, please visit: https://seniorlifepa.com/about
ABOUT SENIOR LIFE
Senior LIFE (Living Independence for the Elderly) is state and federally funded Medicare and Medicaid Program that provides long-term care for seniors so that they can remain living at home and out of a nursing facility.

Senior LIFE is a team-based model of care based on the idea of effectively and efficiently treating seniors with multiple chronic conditions outside of the hospital and nursing home settings.
Even prior to the new healthcare challenges faced during the COVID-19 pandemic, Senior LIFE collaborates with caregivers to provide the care seniors need while living safely at home.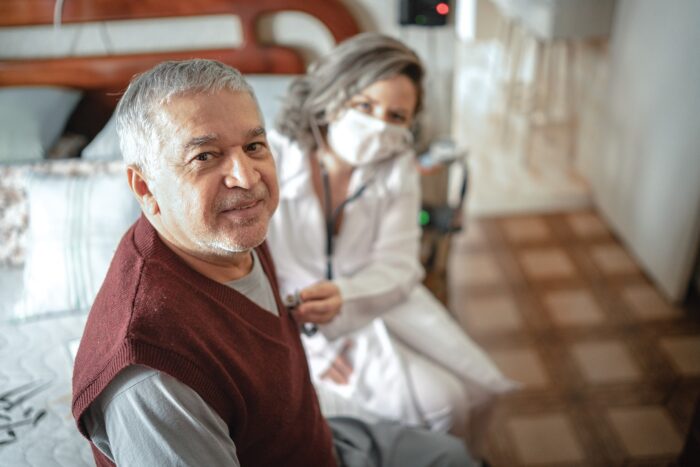 We are working to help keep seniors safe from COVID-19
To assure that Senior LIFE members stay as healthy and as functional as possible during this time, we have taken the following actions.
We have adopted CDC and CMS guidelines for COVID19 including screening for participants and staff and precautions to prevent transmission;
We will continue to provide care throughout clinics and in the home, using recommended screening and precautions;
We will make sure you continue to receive medications
We will continue routine and non-routine assessments, including if you request new or increased services, unless you object;
We will be modifying care plans on an individual basis for longer-term closure of the day centers, offering additional services where necessary to prevent decline;
We have communication and coordinated with our network nursing homes regarding their screening, admissions and visitation policies and are reaching out to other providers (dental, behavioral health, etc.) to do the same