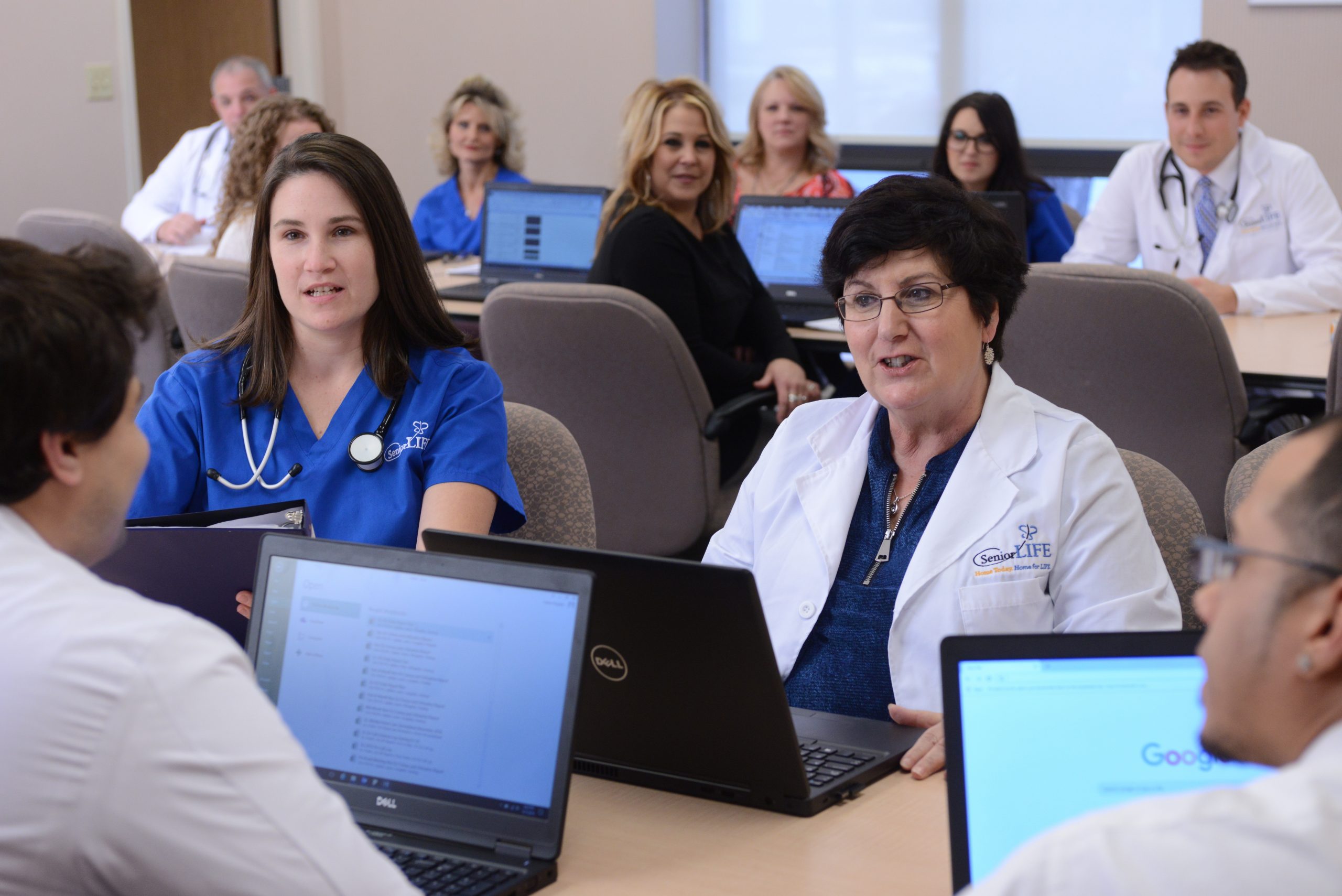 You may have questions about how Senior LIFE works and what it entails. Read on for a look at some frequently asked Senior LIFE FAQs and their answers.
What is the LIFE program?
"LIFE" stands for "Living Independence for the Elderly," which is a federal and state funded Medicare/Medicaid program that provides a comprehensive array of health and support services to qualified older adults so that they can continue to live independently in their home and community for as long as possible.
The LIFE program is a part of a national Program of All-inclusive Care for the Elderly (PACE).
To learn more about us, please visit our About Us page.
What services does Senior LIFE provide?
Members have customized care plans to meet their individual needs. Upon enrolling in Senior LIFE, members meet with an interdisciplinary team of physicians, nurses, social workers, rehabilitation therapists, and others. This healthcare team will work with you and your family to determine a plan of care that is individualized to meet your specific needs. The services you receive will be based on this care plan that you will approve. If your medical or social needs change, the care plan changes to meet those needs.
Am I eligible for Senior LIFE?
To be eligible for Senior LIFE, you must be age 55 or older, live in one of our service areas, be able to live safely in the community, and be medically eligible as determined by the state. Contact the Senior LIFE location nearest you or call 1-877-998-LIFE (5433) to learn more.
What happens if I am a member and I have an emergency at home?
If the situation is not life-threatening, members call their on-call nurse. However, if the situation is more serious, call 911, or get to the emergency room. Our team will be involved to ensure care plans are followed during any hospital days.
How much does Senior LIFE cost?
What you pay depends on your eligibility. If you are eligible for Medicaid, there are no monthly premiums, deductibles, or copayments for any drug, service or care approved by your Senior LIFE team. If you are eligible for Medicare but not eligible for Medicaid, a monthly premium is charged. You also have the option to privately pay for services if you  do not qualify for Medicare or Medicaid.
Contact the Senior LIFE location nearest you or call 1-877-998-LIFE (5433) to learn more.
Can I keep my current doctor under Senior LIFE?
Like other health care plans, Senior LIFE has a network of doctors, specialist and health care services. Senior LIFE's healthcare network includes doctors, specialists, health services and hospitals located in the local community. The doctors you see must be one of our contracted or center-based physicians which could include one of your current specialists.
Senior LIFE primary care physician and nurse practitioners are trained and experienced in working with seniors and treating the unique medical issues that they face such as diabetes, hypertension and Alzheimer's disease.
Is Senior LIFE the same thing as a nursing home?
Senior LIFE is NOT the same thing as nursing home. The goal of the Senior LIFE program is to keep seniors living safely at home and in the community for as long as possible. Many of our members live in their own homes, senior housing complexes, apartments, or with family.
How does Senior LIFE help older adults stay at home for as long as possible?
Senior LIFE is able to help seniors remain in the comfort of their home by combining services available at our center with home care services and a 24-hour, 7-day-a-week on-call nurse. This helps ensure that members get the care they need, while caregivers get peace of mind.
Provide your information below and a Senior LIFE advisor will follow up with you.