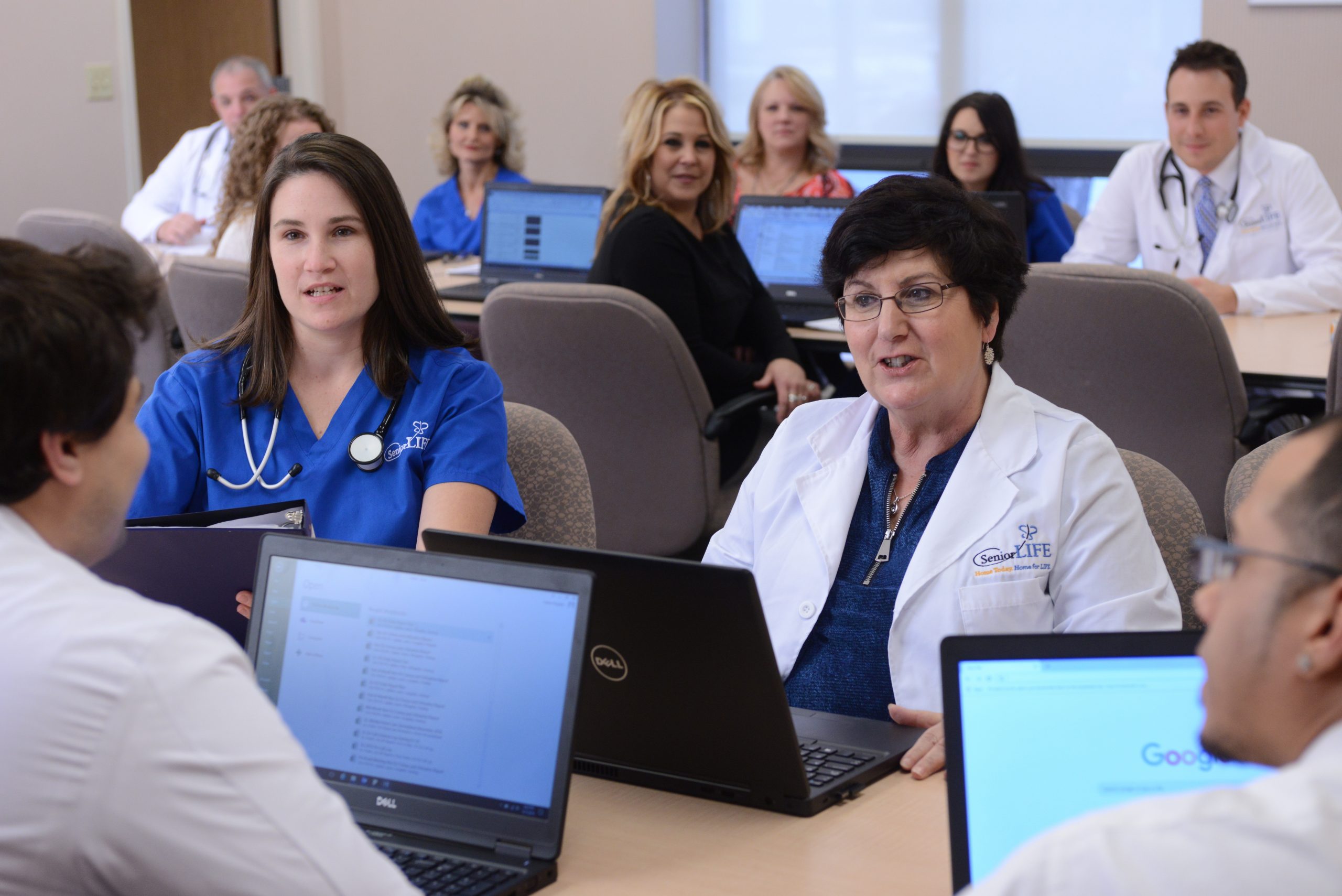 Whether you're a caregiver for a senior or a senior yourself, you may have questions about how Senior LIFE works and what it entails. Read on for a look at some frequently asked Senior LIFE FAQs and their answers.
How much does Senior LIFE cost?
If you or your loved one are eligible for—or already receiving—medical assistance, there is no cost to enroll in the Senior LIFE program.  There is no monthly premium, deductible, copay, or out-of-pocket cost associated with Senior LIFE services for members living in the community.  Many seniors qualify for long-term care medical assistance and don't know it.  Contact the Senior LIFE location nearest you or call 1-877-998-LIFE (5433) to talk with an outreach coordinator who can help determine if you're financially eligible.
For those who don't meet income guidelines, there is an option to private pay. Members who have Medicare Part B will continue to pay that premium.
Can I keep my current doctor under Senior LIFE?
Like other health care plans, Senior LIFE has a network of doctors, specialist and health care services. Senior LIFE's healthcare network includes doctors, specialists, health services and hospitals located in the local community. The doctors you see must be one of our contracted or center-based physicians which could include one of your current specialists.
Senior LIFE primary care physician and nurse practitioners are trained and experienced in working with seniors and treating the unique medical issues that they face such as diabetes, hypertension and Alzheimer's disease.
Is Senior LIFE the same thing as a nursing home?
Senior LIFE is NOT the same thing as nursing home. The goal of the Senior LIFE program is to keep seniors living independently in their own homes. So while our members receive services at the LIFE Health and Wellness Center during the day, they all still live at home and within the community. Our members live in their own homes, senior housing complexes, apartments, or with family.
How can Senior LIFE help seniors stay at home?
Senior LIFE is able to help seniors remain in the comfort of their home by combining services available at our center with home care services and a 24-hour, 7-day-a-week on-call nurse. This helps ensure that members get the care they need, while caregivers get peace of mind.
What happens if I am a member and I have an emergency at home?
If the situation is not life-threatening, members call their on-call nurse. However, if the situation is more serious, call 911, or get to the emergency room. Our team will be involved to ensure care plans are followed during any hospital days.
Provide your information below and a Senior LIFE advisor will follow up with you.