Healthy, at home,
at no cost.
See for yourself why more seniors are selecting LIFE.
Senior LIFE is a local all-inclusive care program for people 55+ so they can live at home instead of a nursing home. Services include medical care, home care, medications, transportation, and more. Plus, members have their own nurse, social worker, and the doctors even make house calls. All Medicare and Medicaid services are covered.
In line with all your needs.
Senior LIFE members have access to a wide range of services including:
Transportation
Social activities and events
Meals
Nutritional counseling
Exercise
Personal care and grooming
Specialty care
Occupational therapy
Physical therapy
Speech/language therapy
Social Services and more
Members may also receive in-home services as part of their individualized care plans. These are coordinated through a member's social worker at the LIFE Health and Wellness Center.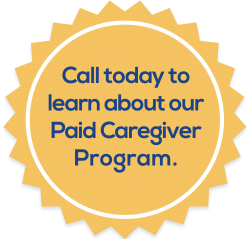 We care about caregivers too.
Whether it's a loved one, relative or a friend, we know providing care can be difficult. At Senior LIFE, we care about you too. That's why we partner with you to provide the necessary support and services, as well as financial assistance, so your loved one can live in their home and not a nursing home.