Centered on You: Understanding Patient-centered Care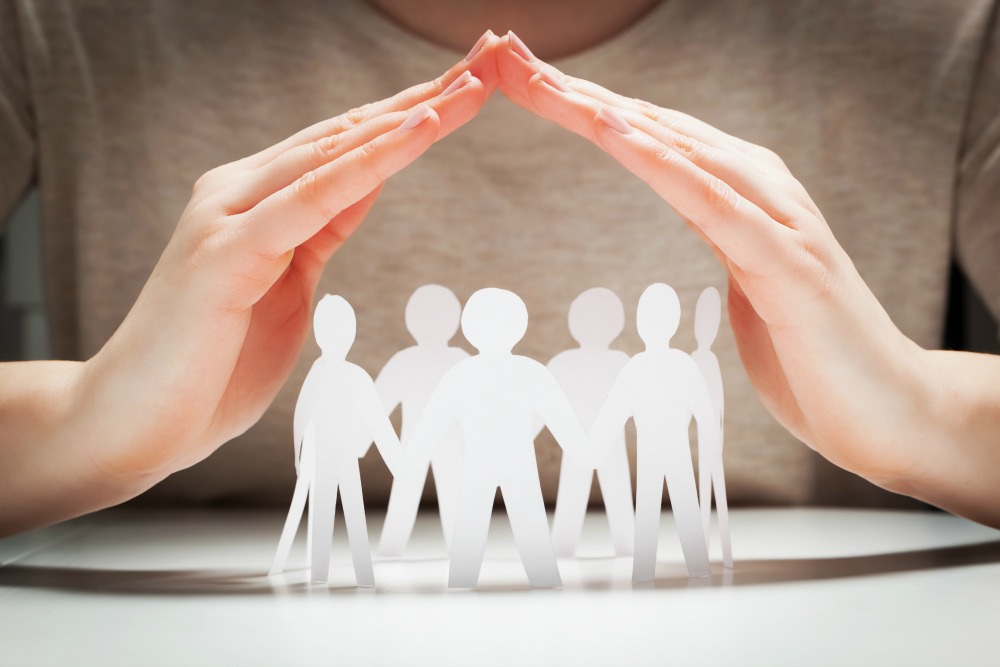 Considering the benefits of Senior LIFE? Our individualized, patient-centered care may be what sets us apart.

But what exactly do we mean by person-centered care? Basically, it's exactly what it sounds like. It's a way of providing care that focuses intently on the needs and wants of the individual person.

This method of care perfectly aligns with Senior LIFE. Our mission is to provide all medically necessary and support services needed to help seniors remain healthy, independent, and in the comfort of their own home.
Let's take a look at the benefits of patient-centered care—and how the LIFE Program provides that care.
Senior LIFE Promotes Patient-centered Care With Personalized Care Plans
As we mentioned above, the patient-centered care model focuses on a person's individualized needs and the whole person—physical, emotional, and mental. Those needs are the driver behind all the care that's provided to that person.
That's why at Senior LIFE every member's care is individualized and based on his or her unique needs, support, lifestyle, and environment.
Senior LIFE is a provider of the LIFE Program, a nursing home alternative that's also an alternative option to Community HealthChoices. That means eligible patients can choose to enroll in Senior LIFE rather than in a managed care organization (MCO).
The difference between an MCO and Senior LIFE will be fairly evident almost immediately.
Once a member enrolls in Senior LIFE, all necessary medical and supportive services are received through the program based on the member's individualized care plan.
That care plan may include:
primary and specialty care
transportation
physical, occupational, and speech therapy services
personal and in-home care
nutritional counseling
As a member's needs evolve, whether health-related or otherwise, the care plan also changes.
Senior LIFE Promotes Patient-centered Care With a Multidisciplinary Team Approach
Senior LIFE is a team-based model of care based on the idea of treating patients with multiple chronic conditions outside of the hospital setting.
The Senior LIFE team includes a variety of providers, including doctors, homecare coordinators, transportation drivers, nurses, social workers, physical and occupational therapists, dietitians, recreational therapists, and others, who evaluate members and develop an individualized plan of care.
The entire team works together to provide members with the personalized care they need to remain healthy and independent.
Senior LIFE Promotes Patient-centered Care With Local Caregivers at the Local Level
One of the biggest contrasts between an MCO and Senior LIFE? Members of Senior LIFE receive care from those who both live and work in their communities.
That means they have unique understanding of the community itself and any challenges members might face.
Beyond that, unlike with managed care organizations, Senior LIFE members receive all necessary care through the program—at the LIFE Health and Wellness Center, in the home, and across all care settings. This means that members don't have to travel around the community to various locations, seeing different doctors and other medical providers.
And when they do have to travel to medical appointments outside the LIFE Health and Wellness Center, we provide the transportation.
Members receive continuity of care, with an entire team of medical providers working together with the patient's specific goals and needs in mind.
Even when specialty care is needed, that care is coordinated and provided through the LIFE Program. All care through the program is provided free of cost.
Senior LIFE Promotes Patient-centered Care With Support for Family Caregivers
When it comes to patient-centered care, one important aspect that's often overlooked is the role of the family caregiver.
Many Senior LIFE members also have a family member or friend who's providing them with support and care. That role as caregiver can feel overwhelming at times.
That's why our model of patient-centered care also includes the caregiver. He or she is involved in the process from the beginning—caregivers are encouraged to attend our care planning meetings from day one.
Beyond those initial meetings, caregivers may also attend their loved ones' medical appointments, therapy appointments, and other associated medical visits. But when caregivers need to step back—we've got that covered, too.
In fact, we'll even handle transportation when your loved one needs to travel to the LIFE Health and Wellness Center. Door-through-door transportation is provided for members, meaning we'll pick them up at their home and transport them to the Senior LIFE Health and Wellness Center and to all medical appointments, even helping them make their way inside.
You can rest assured knowing that we'll care for them like we'd care for our family members.
At Senior LIFE, we believe that patient-centered care is essential. That's why members can rely on our team to provide continuity of care—all with the goal of keeping members healthy, independent, and in the comfort of home! Find the location nearest to you.

Categories: Best in Class