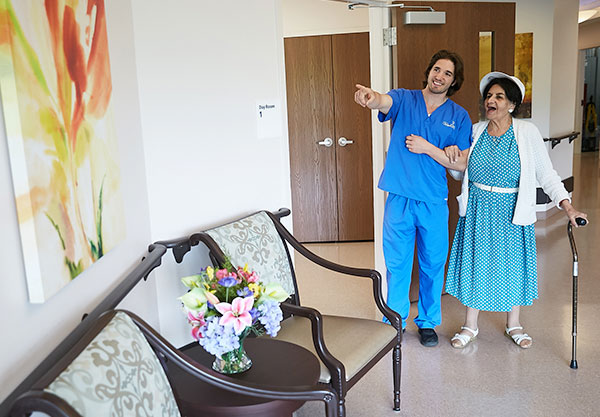 Available Career Fields
Registered Nurse
Licensed practical nurse
Nurse Practitioners
Physicians
Certified nurse/home health assistant
Physical therapist
Occupational therapist
Speech language pathologist
COTA (occupational therapy assistant)
PTA (physical therapy assistant
Activities Coordinator
Dietician
Environmental Services
Social Work
Transportation Driver
Outreach Marketing Coordinators
Kitchen Assistants
Administrative
Management
Senior LIFE is now hiring!
Whether you are just starting your healthcare career or you are looking to take the next step, Senior LIFE may provide you with the right opportunity. We offer members of our team competitive salaries and benefits.
About a Healthcare Career with Senior LIFE
At Senior LIFE, we work hard as a team to produce the best results for the participants within our program. We celebrate our successes and give back to the communities where we live, work and play. We believe balance is critical to a thriving work environment and to a happy, motivated team.  Each day we work towards achieving and maintaining this balance and helping our employees flourish personally as well as professionally.
When you join the Senior LIFE team, you will be a life changing force for our participants and their families.  Each member of the Senior LIFE  team plays a unique and important role in our mission. Click here to see our Mission Statement.
We are committed to investing in our greatest resource, our employees. We would love to have you on our team!
We offer competitive salaries and benefits.
Competitive wages
Choice of Health Plans to met your individual needs
401k
Dental Insurance
Life Insurance
Vision Insurance
Direct deposits
Generous PTO and holiday packages