Senior LIFE During COVID-19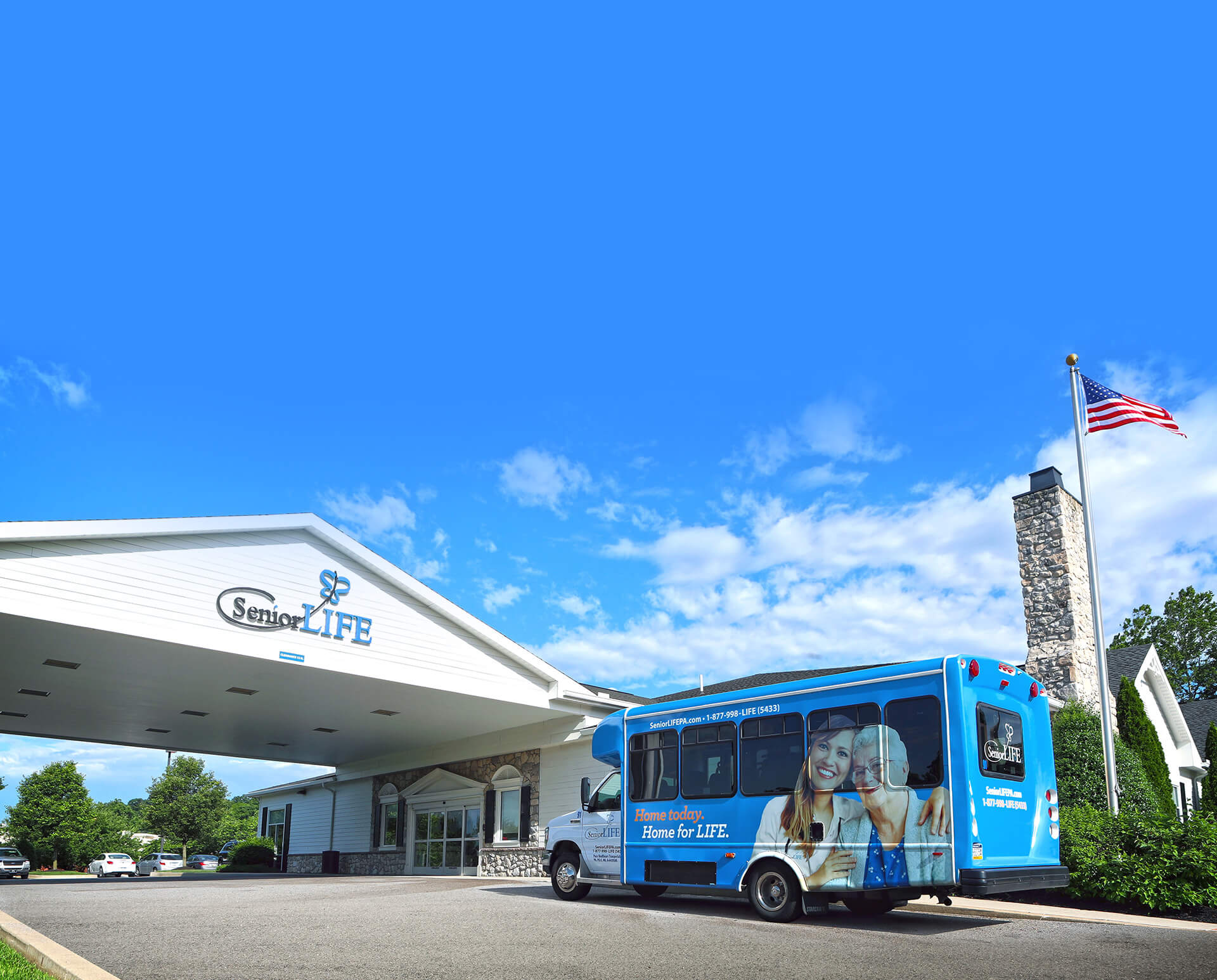 At Senior LIFE, our dedicated healthcare and support staff are working around the clock to protect our member population during this unprecedented time. We are incredibly grateful for the dedication and sacrifice that our team is making every day.
To assure that our members and community stay as healthy and as functional as possible during this time, we have taken the following actions.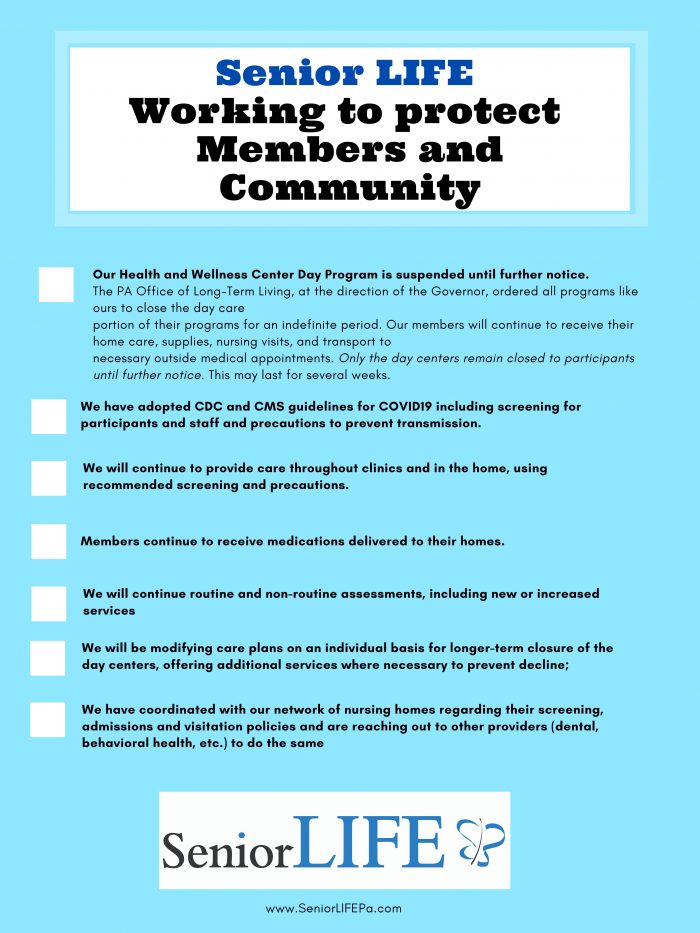 We have developed plans to handle suspected and confirmed cases and if members have fever, cough, shortness of breath, or sore throat they are asked to contact their Senior LIFE nurse or physician at their center.
We are working with CMS, our provider network and community partners to support our members during the COVID-19 outbreak.
For more information on Senior LIFE and our response to the Coronavirus, please visit our main website: www.seniorlifepa.com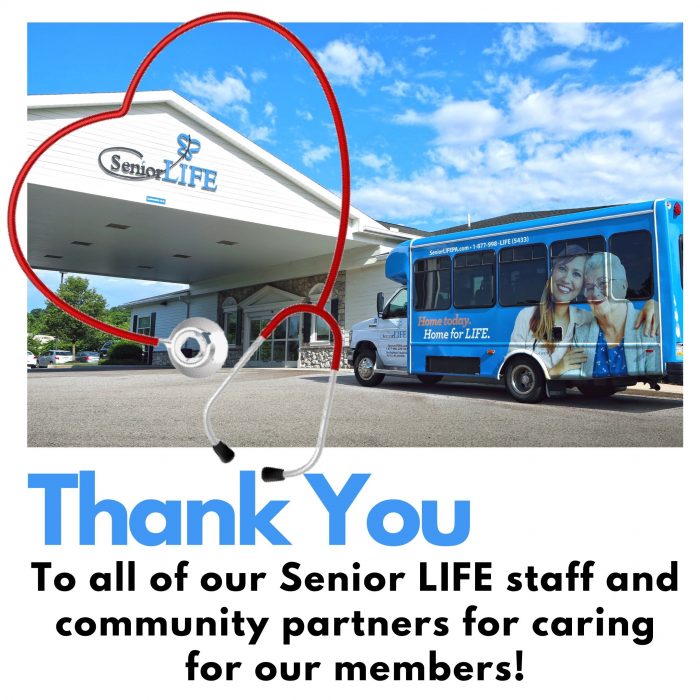 Categories: COVID-19