Spring-cleaning the House for Senior Safety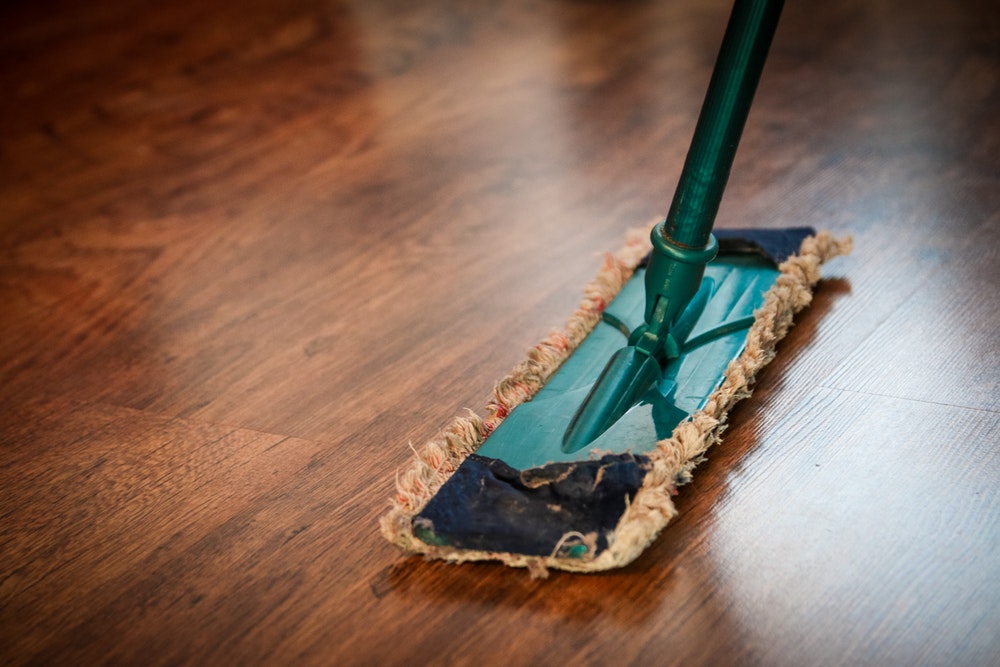 Spring is nearly upon us, and if you're like most households around the region, you're gearing up for some spring-cleaning.
Having a clean and comfortable home can make a huge difference in the quality of life your loved one experiences. Older adults often want to age in the comfort of their own home, but in order to do so safely, there are a few things you might want to consider about its cleanliness.
Moving around the house can often be a difficult task as we age, and it's especially dangerous when the home isn't clean. A messy home is often an unsafe environment for older adults and can cause serious accidents and falls.
Our goal at Senior LIFE is to ensure that your loved one is able to live at home. Clutter can cause unsafe environments to become even more dangerous, and we know that it's not easy to stay ahead of the mess.
To help ensure your loved one's safety while moving about the home, we've compiled a few spring-cleaning tips for senior safety in the home that incorporate the most trafficked areas in the house.
Senior Safety Means Spring-cleaning
The majority of accidents that happen to seniors occur within the home, and so ensuring that the living space is free from hazards is a great way to keep your loved one happy, as well as accident-free.
According to Psychology Today, clutter can increase stress by distracting us and overwhelming our senses with extraneous stimuli. This includes the sight of clutter, as well as the potential smell of old materials that have gone forgotten around the house.
Piles of papers and other items on tables and floors can often be significant stressors and potential trip hazards.
Beyond removing those hazards, your loved one can experience other benefits of spring-cleaning, too, including a possible reduction in allergies, better organization, and improved concentration.
Senior Safety Tips for Your Spring-cleaning
You know you should do it for your loved one's health and safety, but where to begin?
The area of the house to tackle first is the most trafficked. For most homes, this means the kitchen. In the kitchen, you can wipe down counters, do the dirty dishes, put away the clean ones, clean off the table and countertops, and sort the mail that inevitably ends up everywhere.
This helps keep clutter to a minimum and makes sure that your loved one doesn't accidentally trip on the groceries or stacks of mail.
If you're feeling especially adventurous, take some time to pull everything out of the drawers, throw out unused utensils, and wipe down the insides of the drawers and organizers. Note if there is anything especially sharp in the kitchen, as accidents often happen from commonly used household goods.
Next, let's take care of the second most trafficked room in the house: the living room.
Because your loved one's care is the top priority, make sure that this relaxing area is clean, well-kept, and vacuumed frequently. This might mean spending time dusting, reorganizing, and restacking some of the books on the coffee table.
Whatever the case may be, make sure that your aging loved one can be comfortable, without any tripping or falling hazards in the immediate area. Removing unnecessary clutter and bulky objects—like throw rugs—helps to prevent accidents from happening.
Lastly, checking that the bedroom is clean, tidy, and taken care of is essential to senior safety. This area might be where your loved one spends the most time in the dark, so make sure the path to other areas of the house like the kitchen or the bathroom are clear of obstacles. If they're not already in place, you may also want to add handrails in strategic spots, along with a nightlight.
Putting away laundry, ironing clothes that need to be ironed, changing sheets, and vacuuming on a regular basis are vital to ensure senior safety at home and in the bedroom.
The bathroom also represents a potentially hazardous area to your aging loved one. A small puddle on the ground or a slippery bath mat is an accident waiting to happen, so be especially cautious here. And for an extra touch of safety—Senior LIFE provides all durable medical equipment necessary to make the home environment safe for members free of cost, including shower grab bars and raised toilet seats.
Cleaning for an aging loved one doesn't have to be daunting, because with these senior safety tips listed above, your loved one will be able to remain in the home happy and healthy for years to come.
Not sure where hazards may be lurking inside your loved one's home? Our providers can help you uncover them. Senior LIFE is here to provide medically necessary and support services designed to keep your loved one at home longer. Find the location nearest to you.

Categories: Aging At Home