5 Spring Activities for Seniors to Enjoy a Safe and Healthy Season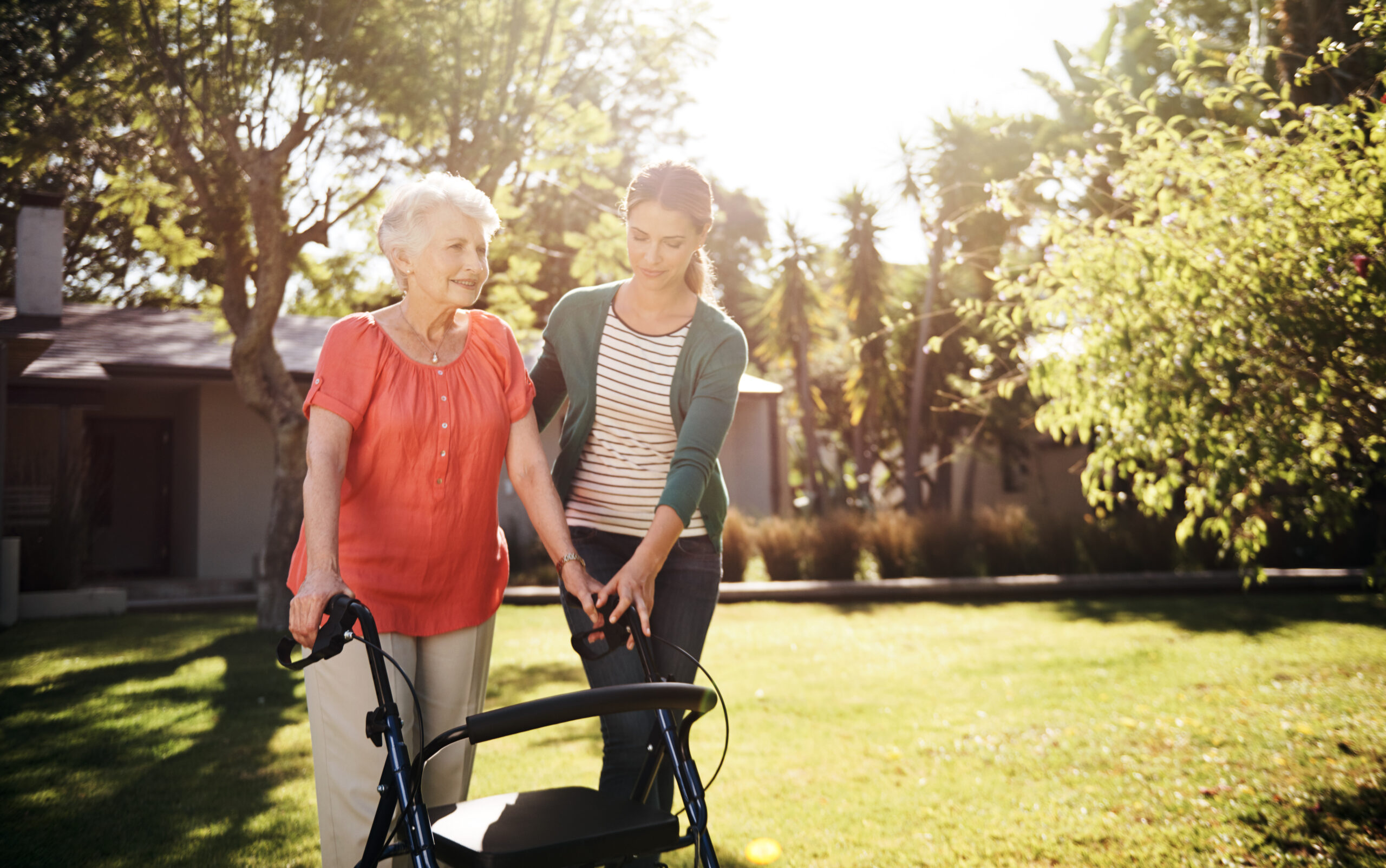 The warmer weather, the blooming flowers, and the sounds of animals scurrying around outside remind us that a new season is upon us. 
With a renewed appreciation for the seniors in our lives, and a desire to reconnect safely for the purpose of making new memories, it is important you take advantage of the opportunities available for a safe and fun spring. 
We have provided several spring activities for seniors that you and your aging loved ones can participate in together, to support their emotional, mental, and physical well-being post-vaccine. 
You have learned the value of time spent together, and are ready to resume the activities you thought might no longer be possible with the seniors in your life. Having been fully vaccinated, and ensuring you and your loved ones continue to take the precautions necessary to avoid Covid-19, it is time to focus on recapturing the time together that was lost—and embracing the season of renewal that only the spring season brings. 
Uncover the backyard grill 
With the outdoor temperatures rising, you're looking forward to the many barbeques to come. Now may be a good time for a test run. The senior citizens in your life were likely isolated from you and those they love for nearly one year. They have been reminiscing about past memories with their cherished family members, the sounds of the kids playing hide and seek in the backyard, and the delicious foods that only you can grill to perfection. 
As the snow melts away and new leaves begin to sprout, an outdoor barbeque may be the perfect way to celebrate your time together and enjoy the weather. So long as the gathering is intimate and those in attendance are fully vaccinated, you can treat your senior loved ones to an experience they were unsure they'd get again. 
Attend the grandkids' outdoor activities
Having gone many months without seeing the littlest ones in their lives grow, seniors are anxious to catch up. With outdoor sports resuming in most of the country, this is a great opportunity for the older people in your life to participate and enjoy the fresh air. 
Grab a comfortable chair, their favorite snacks, a light blanket, and head out to the local park to watch a child's baseball game, or other outdoor game. You can find a place that is socially distanced and enjoy the sounds of life happening all around. Your loved ones will feel honored to be included in the lives of their favorite human beings, once again. 
You may want to have a camera ready—to capture the smiles you're sure to witness! 
Good ol' spring cleaning
This past year, you have likely spent less time in your parents' and grandparents' homes. As you all get vaccinated, this is a perfect time to engage in some healthy deep cleaning practices, to ensure the seniors in your life are healthy and happy. 
The following home care routine is highly recommended. Be sure to check their smoke detectors and replace any necessary batteries. Look closely through their medicine cabinets and ensure all medications are up to date and properly organized. With a year having passed, your loved ones may be more susceptible to tripping or falling. Walk through their homes and remove any clutter or area rugs that could be hazardous. 
As the older people in your life get older, it is even more important to maintain their homes so that they have the best chance of staying independent longer. Therefore, your spring cleaning routine may be something you choose to implement at the start of each new season. 
Learn their favorite indoor game
Is there a favorite game your parents or grandparents love to play? Perhaps you've seen the dusty Scrabble box in the bookshelf, the decorative chess board in their living room, or a deck of cards in the kitchen drawer. And yet, you've never sat down with them to learn how to play. 
There is still time. 
Spring brings with it life-giving rain, which means there may be days when the time together is spent indoors. Having experienced the reality that life can change in a moment, now is the time to take advantage of those opportunities—to learn and engage in activities with the older people in your life. Ask them what their favorite game is, and play it with them. Let them teach you and engage in real, intimate conversations free from the distractions of cell phones and work responsibilities. 
Encourage the little ones to join them for a lesson, and observe as you witness the continued passing of traditions from one generation to another.   
Keep them physically active 
Having been less active this past year, it is important to get seniors moving again. This will improve the health of both their bodies and minds. 
If you have a backyard swimming pool, encourage your aging loved ones to participate in water aerobics. Although many gyms offer classes, it is safer to exercise in spaces that are outdoors and with fewer people. Put your own bathing suit on and join them! There are plenty of exercises and equipment you could incorporate to experience an effective and fun workout. 
An exercise that is growing in popularity among seniors is chair yoga, which is best for those with limited mobility. It is low-impact, can be done in their living room, and has shown to increase balance, strength, flexibility, and mental health. There are plenty of videos online that will help guide a great workout. 
Another effective exercise is using resistance bands for core strengthening. Resistance bands make for an affordable and simple physical activity. They offer many exercises that can be both challenging and safe for your older loved ones. 
A walk outdoors at a local park provides both a good workout and vitamin-D producing sun exposure. It also provides a wonderful opportunity to talk, which stimulates the mind, and makes for deeper and more meaningful connection. Other fun activities include walks through the botanical gardens, social activities like a picnic at the park, and a bike ride around the lake. 
As a new spring season arrives, take advantage of the opportunities available to make happy memories with your aging loved ones, support their physical and mental health, and enjoy the life-giving amenities nature makes available—just outside. 
---
Senior LIFE is here to help during this difficult time by providing medically necessary in-home support services to senior members. Senior LIFE services may include medication home delivery, physicians and specialists, nursing care, physical, occupational and speech therapies, personal and home care, and more.
The LIFE Program is a Medicare and Medicaid approved long-term care program that provides complete medical care and supportive services for persons 55 years and older so that they can remain living in their home. The LIFE Program is an alternative to nursing and personal care homes.
Senior LIFE is a Medicare Program of All-Inclusive Care for the Elderly (PACE) operating as a LIFE (Living Independence for the Elderly) program in the state of Pennsylvania.

Categories: Life at Its Fullest