Caring Around the Clock – Celebrating National Caregivers Month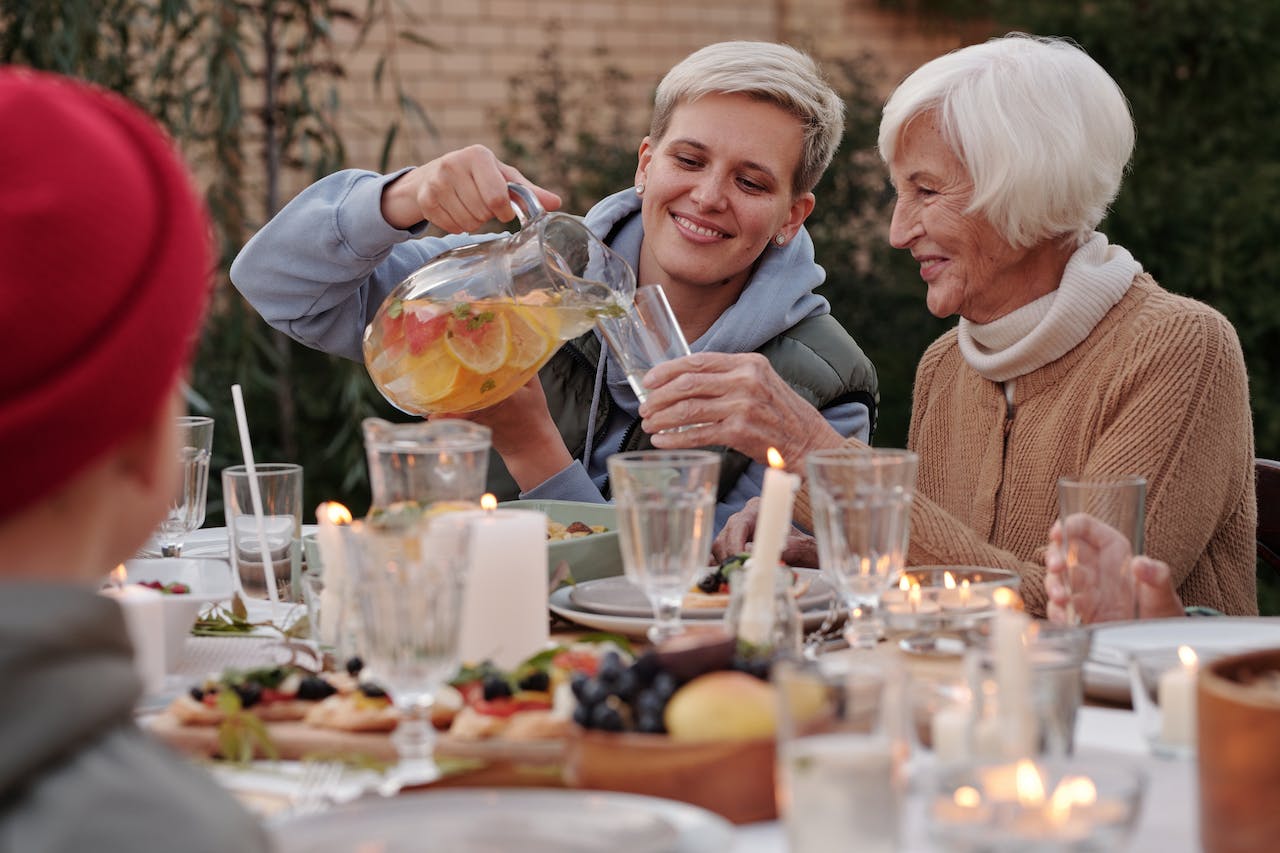 National Caregivers Month is an annual celebration in the United States that takes place in the month of November. This month-long event aims to recognize and honor the important role that caregivers play in the lives of individuals who require assistance due to illness, disability, or aging. In this blog, we'll explore the significance of National Caregivers Month and why it is important to celebrate and appreciate caregivers. November is National Family Caregivers Month and this year's theme is "Caregiving Around the Clock."
The Role of Caregivers
Caregivers play a critical role in our local communities and families. They selflessly provide physical, emotional, and sometimes even financial support to their loved ones who need assistance with daily activities. Whether they are family members, friends, or professional caregivers, their dedication and compassion make a profound difference in the lives of those they care for everyday.
Celebrating National Caregivers Month
National Caregivers Month offers an opportunity to celebrate and honor the caregivers who devote their time and energy to caring for others. It allows us to recognize their sacrifices, dedication, and the immense impact they have on the lives of those they care for. Celebrating National Caregivers Month is not only a way to show appreciation for caregivers but also a chance to raise awareness about the challenges they face and the support they need.
There are many reasons why we should take the time to appreciate the caregivers in our lives and in our local communities:
Recognition: Caregiving can often feel like an invisible and thankless role. National Caregivers Month reminds us to acknowledge the hard work and sacrifices made by caregivers and recognize that their efforts are not going unnoticed.
Emotional Support: Caregivers often face physical and emotional challenges while caring for others. By appreciating their efforts, we provide not only validation but also emotional support that can help alleviate some of the burdens associated with caregiving.
Awareness: Celebrating National Caregivers Month can help raise awareness about the importance of caregiving and the support needed for caregivers. It brings attention to the vital role they play in society and encourages discussions about how we can better support caregivers in their roles.
Ways to Celebrate National Caregivers Month
Here are a few ways to celebrate and show appreciation for caregivers during National Caregivers Month:
Express Gratitude: Take the time to personally thank the caregivers in your life. Let them know how much you appreciate their dedication and the impact they have had on the lives of those they care for.
Share Stories: Share stories of dedicated caregivers in your community. These stories can inspire and uplift others, while also shedding light on the challenges and triumphs caregivers face.
Offer Support: Find ways to support caregivers by offering your assistance. Offer to take over caregiving duties for a few hours to give them a much-needed break, or provide emotional support by listening and empathizing with their experiences.
Join Community Events: Participate in local events organized to celebrate National Caregivers Month. These events might include support groups, educational workshops, or social gatherings that allow caregivers to connect with one another.
Advocate for Caregiver Rights: Support policies and initiatives that promote and protect the rights of caregivers. Advocate for improved access to resources, respite care options, and support services for caregivers in your community.
Senior LIFE Supports Caregivers
We understand that being a caregiver is full of challenges. You likely have questions, worries, and fears about how to best care for your loved one. Senior LIFE helps to alleviate those fears. We partner with caregivers to provide quality care for their loved ones and give much-needed help, support, and peace of mind.
At Senior LIFE, we work with seniors and their families on a plan of care that coordinates all their healthcare and supportive care needs outside of the hospital and nursing home settings. We seek to keep seniors living in the comfort of their homes for as long as possible.
To learn more or to find out if you or a loved one are eligible for the LIFE Program, please contact us today (https://seniorlifepa.com/contact )!

Categories: For the Caregiver