Spring Wardrobe Tips for Older Adults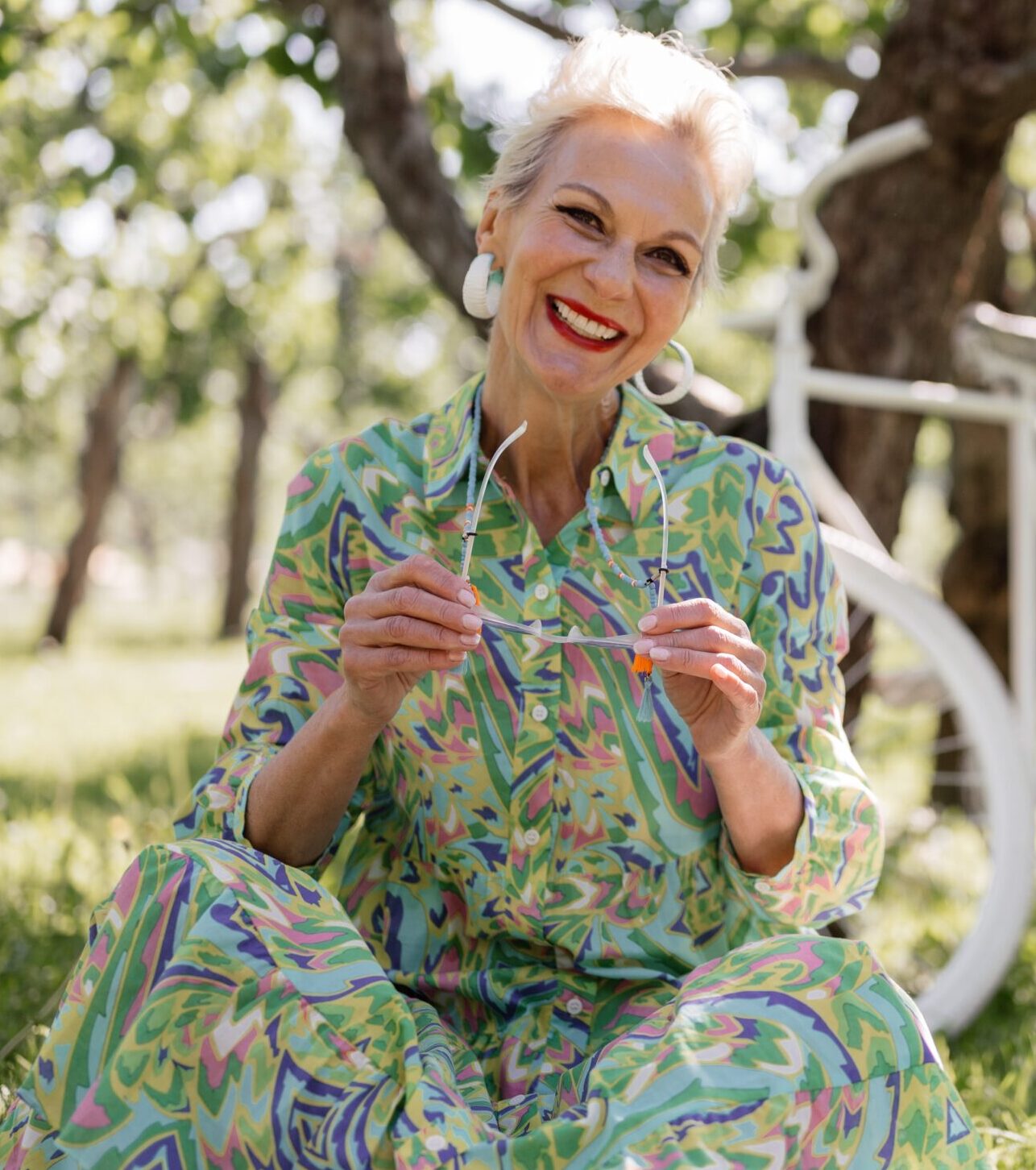 Spring is a season of transition, and as the weather changes, so should your wardrobe. For seniors, dressing for changing spring weather can be a challenge. It's important to find the right balance between comfort and style while still dressing appropriately for the weather.
Here are some tips for seniors on how to dress for changing spring weather:
Layering is key
Spring weather can be unpredictable, and temperatures can fluctuate throughout the day. Layering is the best way to ensure that you stay comfortable no matter what the weather brings. Start with a lightweight, breathable base layer such as a cotton or linen shirt, and add a cardigan or sweater for warmth. If it's chilly in the morning but warms up later in the day, you can easily remove a layer to stay cool.
Choose breathable fabrics
As the weather gets warmer, it's important to choose fabrics that are breathable and lightweight. Cotton, linen, and bamboo are all great options that will help keep you cool and comfortable. Avoid synthetic fabrics, which can trap heat and make you feel hot and uncomfortable.
Don't forget a raincoat or umbrella
Spring is notorious for its rain showers, so it's important to be prepared. Invest in a lightweight raincoat or a compact umbrella that you can easily carry with you. Look for a raincoat that is breathable and waterproof, so you stay dry without getting too hot.
Opt for comfortable footwear
As the weather warms up, you may be tempted to break out your sandals or flip-flops. While these are great for the beach, they may not be the most practical option for everyday wear. Instead, opt for comfortable shoes that provide good support and protect your feet. Sneakers, loafers, and slip-on shoes are all great options.
Choose bright colors and prints
Spring is a time for renewal and rejuvenation, so don't be afraid to add some color to your wardrobe. Bright colors and fun prints can help lift your mood and add some fun to your outfits. Just be sure to choose colors that complement your skin tone and hair color.
Dressing for changing spring weather can be a challenge, but with a little planning, you can stay comfortable and stylish no matter what the weather brings. By layering, choosing breathable fabrics, investing in a raincoat or umbrella, opting for comfortable footwear, and adding some fun colors and prints to your wardrobe, you can make the most of the spring season.
We care for you and about you.
At Senior LIFE, we believe in caring for you in all that you need. Our care plans take a holistic view that are individualized to exactly what you need. We focus on your well-being, working to meet your medical, social, and mental health.
And there's no need to worry about medical costs when your enrolled in Senior LIFE and live in the community on Medicaid – all services are covered, at no out-of-pocket costs to you.
To see if we could help you or a loved one, contact us today.

Categories: Life at Its Fullest