Supporting the Caregiver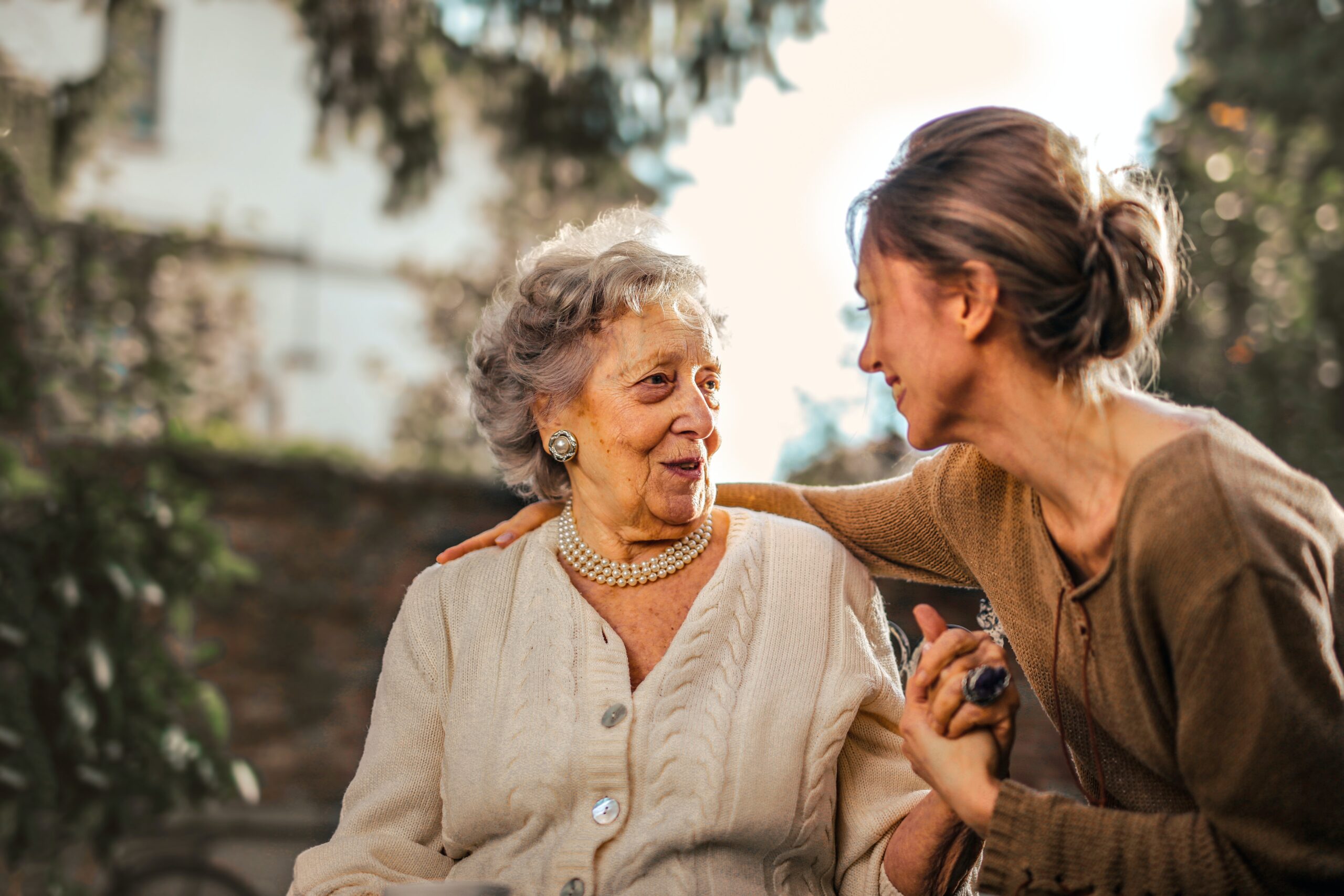 Every November is National Caregivers Month, and it provides the perfect opportunity to focus on supporting the caregivers in our families and communities. Family caregivers often want to care for their loved ones all on their own. But in most cases, this just is not possible or realistic. Learn what you can do to do support your efforts as the family caregiver.
Being a family caregivers is an extremely challenging job with hours that often exceed the normal eight to five work day. About 1 in 3 Americans are caregivers. Most caregivers also have other jobs and spend an average of 24 hours a week  caring for a loved one. Caregivers are some of the hardest working, dedicated employees in the world. But, they often times cannot simply do it all on their own. There are strategies that every caregiver can use to ensure that their loved one has the best care, even when the caregiver cannot provide it all themselves.
Caregiver Support System is Important
It's extremely important for caregivers to reach out to others whether it's just to talk, for friendship, or for additional support. The support system can include a plethora of people from friends, to family, to neighbors; anyone can lend a helping hand. Identifying these individuals prior to needing the help is crucial to ensuring continuing care for loved ones.
Once you know who is in your support system, be sure to have a conversation with them about your expectations should you need them to help you or your loved one. Let them know how much you appreciate them being around not only for physical help but also for emotional support and shoulder to lean on as times get tough
Caregiver Support—Meeting Caregivers' Needs
Caregiver burnout occurs when caregivers become overwhelmed by the daily grind of caregiving, and caring for their loved one becomes too difficult. A vital part of caregiver support is providing for the caregiver's own needs.
Too often, caregivers neglect themselves out of guilt. But caregivers need care, too. Caring for the caregiver is the job of family and friends. Here are some of the caregiver's most important needs.
Emotional Caregiver Support
Provide them a break during the day to relax and/or relieve stress
Provide a non-judgmental listening ear
Participate with them in some way to feed their spirit
Social and Recreational Caregiver Support
Provide them time to visit regularly with other people and nurture close relationships
Provide them time to do things they enjoy, hobbies, etc.
Provide them breaks each day, and an extended break once a week
Physical Caregiver Support
Provide them 30 minutes for exercise, at least three times per week
Ensure they are able to eat right
Ensure they get plenty of rest each night
Provide for them to attend necessary appointments (medical, dental, etc.)
Senior LIFE Supports Caregivers in Many Ways
Each member of Senior LIFE receives an individualized care plan that covers all medically necessary services, as well as support services to provide help for caregivers. At Senior LIFE, we know preventing caregiver burnout is a critical part of caring for our members. We help you keep your loved one at home.
Some services designed for caregiver support include:
No-Cost Coordinated Care—Senior LIFE is a "one stop shop" that coordinates and delivers all Medicare and Medicaid services with a holistic view of each member and the goal of helping loved ones remain at home. Care is coordinated by the medical interdisciplinary team, and caregivers don't have to take off work to make sure their loved one gets to doctor appointments. Senior LIFE coordinates all the medical appointments, provides the transportation, and communicates results and care plans directly with the members and their caregivers.
In-Home Services—We understand that caregivers need a helping hand. That's why many of our services are available in the home if necessary, including:
Personal care services, including assistance with bathing, dressing, and meal prep
Dementia care
Social services, including recreation
Medication delivery with easy-to-use medication pouches
Senior LIFE provides support for members—and their caregivers. Contact your nearest Senior LIFE center to find out about the services they can provide for your elderly loved one.

Categories: For the Caregiver