Tackling Caregiver Stress Before it Becomes Too Much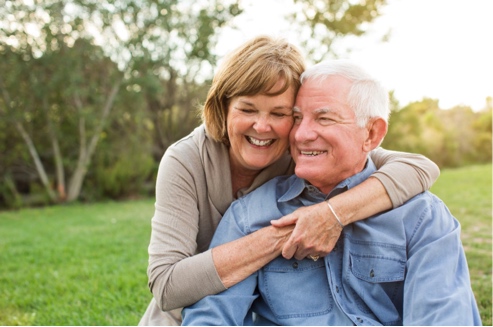 The demands placed on family caregivers can be overwhelming and exhausting. Most caregivers are responsible for the care of family for 24 hours a day, seven days a week. On top of that, caregivers must also juggle the responsibilities of family and work. That's a lot for one person – and it can lead to unhealthy levels of caregiver stress and anxiety.
Signs of Caregiver Stress and Burnout
The stress of care giving is important to deal with because prolonged intense stress can take a toll on your health, relationships and state of mind. Sometimes, caregivers and family get so caught up in life that they do not even realize they are approaching caregiver burnout. It's important to recognize the signs of caregiver burnout and excessive stress. Here are few red flags to watch out for when you are a caregiver yourself or know someone who is:
-Feeling overwhelmed
-Feeling alone, isolated, or deserted by others
-Sleeping too much or too little
-Gaining or losing a lot of weight
-Feeling tired most of the time
-Losing interest in activities you used to enjoy
How to Handle Caregiver Stress
Care giving can be a rewarding and fulfilling experience if the stress and burnout are managed. Here are some tactics you or a loved one can use to deal with caregiver stress.
Be Open
It's easy when life gets busy as a caregiver to forget to talk about your feelings. You get so caught up in performing caregiving tasks, family responsibilities, and work that you neglect to be open with family and friends
Let your trusted friends and family know what you are going through. Feel free to be open with your feelings.
Be Honest
Being honest with yourself and with family goes hand-in-hand with being open. When you are sharing your feelings with someone trusted, be sure to be honest. Don't sugarcoat your situation because you don't want to burden them.
Also, another often tough realization about caregiving is that you need to be honest with yourself as well. Many caregivers don't want to admit that they are stressed or overwhelmed because they love the person they are caring for and don't want to them to feel like they are a burden. Being honest, however, will allow you to deal with stress which will allow you to provide better care
Ask for Help
Caregivers are amazing people who do amazing things. However, they can't do it all on their own. It's important to seek help from other family or friends to aid with care.
There are also many community resources available to aid with caregiving. The best place to start is with an internet search of local caregiver supports. Such websites, like caring.com, that can help you to locate caregiver resources. There are many programs in the local communities, like Senior LIFE, that can help caregivers.
Take care of yourself
It's important as a caregiver that you also take care of your own health. Regular exercise and a healthy diet will give you the mental and physical strength to help your loved one remain healthy as well.
Keep a hobby or do something special for yourself
One of the biggest things caregivers need to remember to do is to enjoy their own life. Regularly practice a hobby you enjoy or do something special that's just for you daily or once a week.
Senior LIFE can Help Manage Caregiver Stress
Our main goal at Senior LIFE is to keep seniors living at home for as long as possible. As a part of that goal, we offer caregiver support through education and homecare. We work together with the family and caregivers to meet the medical and social needs of seniors.
Senior LIFE members are also able visit the LIFE Health and Wellness Center.  Here they can receive medical care, meet with their social worker, participate in therapies, have a hot meal and socialize with friends. Round trip transportation is provided to Senior LIFE members when they visit the LIFE Health and Wellness Center. Senior LIFE Members also have transportation to and from all medical appointments at no cost.
Senior LIFE is a team-based model of care centered on the idea of providing healthcare outside of the hospital setting.  The Senior LIFE Interdisciplinary Team is made up of both professionals and paraprofessionals who take a comprehensive approach to care management: providers, homecare coordinators, transportation drivers, nurses, social workers, physical and occupational therapists, dietitians, recreational therapists, and others.
To learn more or to find out if you or a loved one are eligible for the LIFE Program, please contact us today!

Categories: For the Caregiver