5 Ways to Boost Brain Power and Memory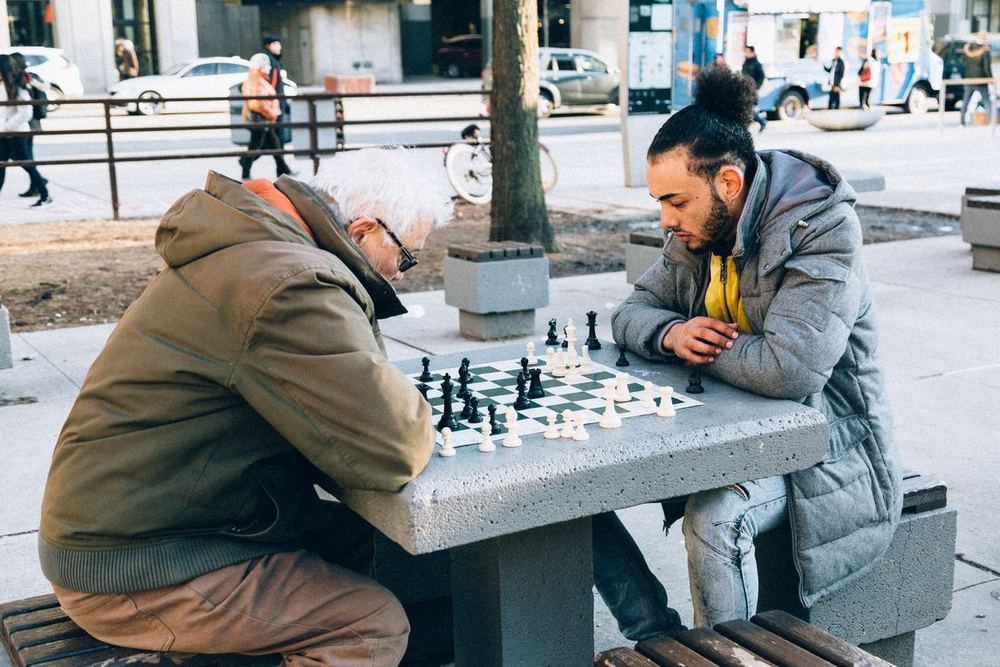 Many years ago, scientists determined that our brains lose agility, memory, and function when we age. For decades, this theory was taught as fact and accepted as normal for older adults. There was no effort to boost brain power.
More recent studies have demonstrated that the aging brain can continue to enjoy active and effective function. Certain factors like nutrition, exercise, memory exercises, and cognitive activity can actually boost brain power and combat memory loss in elderly people.
As we age, our cognitive skills often diminish some. But there are steps you can take to boost brain power and keep your memory strong.

Let's examine five brain boosters anyone can enjoy.
5 Ways to Boost Brain Power and Memory
Have Fun
Memory exercises for elderly loved ones don't have to be boring! Introduce games and memory exercises that call for evaluating and involve challenge.
Games can be an important form of cognitive training for seniors. Card games such as canasta or bridge or board games like chess can boost brain power by stimulating higher brain functions.
Playing games with others provides valuable social interaction which also stimulating memory and brain function. Cooperatively solving puzzles, including picture puzzles, crosswords, and word puzzles, can also boost brain power and combat memory loss in elderly people.
Social Interaction
Social interaction is a great way to boost brain power and use your memory.

Relating stories and learning from others causes us to remember and ask questions. These constant memory exercises stimulate brain functions.
Interaction with younger people is always a stimulating exercise. Involving grandchildren in regular social interaction with grandparents is a great way to pass on the wisdom of an older generation.

Kids can work puzzles or play games on a regular schedule and have fun while helping boost brain power in their family member.

Social interaction outside the home is also recommended. That's one great part of the Senior LIFE Health and Wellness Center, too—members have an opportunity to interact with other seniors and make friends.
Journaling
Encourage seniors to start a diary or journal in which they write daily. Journals are great memory exercises that stimulate thinking and brain function.
Many seniors have a wealth of history and experiences to share that can be recorded from their memory. Those with trouble writing can speak and record their journal entries.
The diary or journal should also record daily interactions and plans for the future. Not only does this challenge the memory, but it stretches forward thinking and planning skills. Both are necessary factors to boost brain power and combat memory loss in elderly people.
Nutrition
Proper nutrition is important, particularly a diet strong in antioxidants. Fresh fruits and vegetables help provide what other parts of the body or system may now be denying to the brain.
A study sponsored by the Food and Drug Administration found that eating green leafy vegetables slows down the rate of cognitive decline in those 65 and older. Clearly, getting plenty of the right foods can boost brain power and keep cognitive functions at a higher level.
Exercise
Physical exercise and movement are vital to the functioning of the older adult brain. Even daily walking is very beneficial.

For those who have challenges with walking, stationary exercises can provide the needed workout to boost brain power and memory.
Some sort of regular exercise produces aerobic benefits to the brain as well as the lungs, heart, and general physical condition.
A study conducted by the University of South Carolina found that a physically exercised brain showed increases of mitochondrial development, meaning brain cells become revitalized. This translates to sharpened thinking and reduced mental fatigue.
Senior adults can engage in these and other pursuits to boost brain power and memory. Doing so maintains a higher quality of life and independence, as well as builds confidence and self-esteem.
Senior LIFE provides a variety of services and programs designed to boost memory and brain health and provide social interaction. Contact your nearest Senior LIFE Health and Wellness Center to find out about the services they can provide for your elderly loved one.

Categories: Wellness Matters