The Differences between Medicare and Medicaid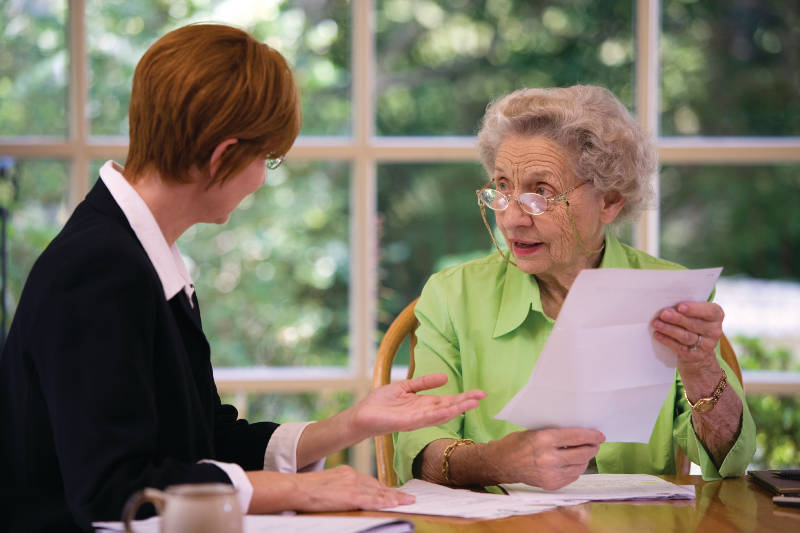 "Medicare" and "Medicaid" are buzzwords that fill news articles, social media posts, and our healthcare decisions. As we age, it's important to know the difference between Medicare and Medicaid. But what do they really mean these words really mean?  Here's what you need to know.
The Differences between Medicare and Medicaid
Medicare and Medicaid are government-sponsored programs that are designed to help cover the cost of healthcare. According to the U.S. Department of Health and Human Services, Medicare is an "insurance program", while Medicaid is an "assistance program." These two words, "insurance" versus "assistance", are what make the difference when it comes to finding the healthcare option that's right for us. Below are the facts of each program.
-Serves primarily adults over 65 regardless of income (also serves younger disabled people and dialysis patients)
-You may still be responsible for healthcare deductibles
-You may still pay a small monthly premium
-There are many Medicare options
-It is a federally funded program and is basically the same program across the United States
-Serves low-income people, regardless of age
-There are usually no healthcare costs for covered services
-It is a federal-state program, meaning it will vary from state to state
Common Questions 
While the differences seem glaringly obvious when you look at the black and white definitions of Medicare and Medicaid, the two programs can seem a bit grey on closer examination. Below are some common questions:
Can I be on both Medicare and Medicaid?
Many folks are dually eligible for both programs, and can benefit from the coordination of these programs as they work to provide your medical care and lower your costs.
I am dually eligible, Is there an easy way to I can coordinate both programs?
If you are a senior over the age of 55 and looking to benefit from the coordination of care for your Medicare and Medicaid, the LIFE Program in Pennsylvania (known as PACE across the country) can help you coordinate your care and services at NO COST to you.  To learn more, contact Senior LIFE – We can have a member of our team help you find out if you qualify for the Senior LIFE Program at no cost.
How do I find out if I qualify for Medicare and Medicaid?
Qualifying for Medicare and Medicaid can take a little work. First you will want to do your research to find out if you meet eligibility guidelines for Medicaid and the guidelines for Medicare. The guidelines and application process for each program are different.
Read an article on how the Senior LIFE Program makes senior care at home easier and more affordable.
The Senior LIFE Difference
If you or a loved one are over 55 and want to continue living at home and out of nursing facility, Senior LIFE can help you determine if you qualify for Medicare and/or Medicaid. We will even help you apply for coverage at no cost to you!
Senior LIFE members receive an impressive list of medical care and home care services, including:  physicians and specialists, nursing care, physical, occupational and speech therapies, personal and home care, medications, meals and nutritional counseling, eye, dental and foot care, durable medical equipment and other medically necessary services.
How you manage your healthcare is a very personal decision. It can often times seem overwhelming and stressful. But with Senior LIFE, you don't have to go it alone. If you or a loved one are over 55, Contact us today – a benefits specialist can help you determine your eligibility for Medicare and Medicaid. We will also guide you through the application process, making it easy for you to get the care you need at home.

Categories: Caregiver Resources