4 Signs it's Time to Find Help for Your Aging Loved One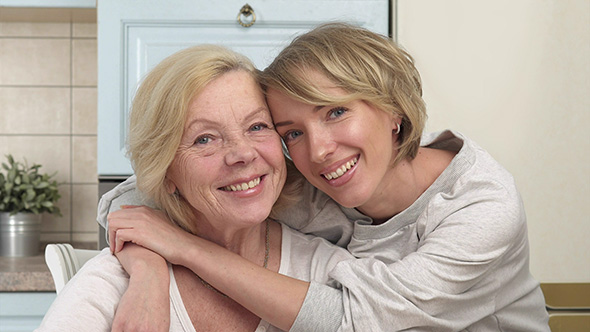 When life is busy between juggling a career, family, and selfcare, the health decline of aging parents can quickly sneak up on us. Despite our efforts to help mom and dad continue to live their best lives at home with help from us, it is just not always possible to go it alone. Here are 4 signs it's time to find help for your aging loved one.
Is it Time to Find Help for Your Aging Loved One?
From forgetful behavior to mild confusion, there are many times we begin to worry about our loved one's health. We often explain these minor events as parts of the aging process, and it's not until extended hospital stays or major falls that families begin talking about the need for long-term care help. So how do you know when to seek help before something major happens?
Here are 4 signs to look out for:
Mom and Dad are Unorganized in ways in which they used to be organized
While it is normal for us to be disorganized from time-to-time, becoming more disorganized in areas that mom and dad used to be very organized can be cause for concern. Are they having trouble keeping up with household chores or laundry? Are they forgetting to pay bills that they used to pay on time? It all comes down to declining memory.
Declining cognition is important to talk about as a family as memory complaints become more significant. You need to have a plan for how to manage these forgetful behaviors especially when it comes to taking medications and managing finances. And there are many programs, like Senior LIFE, that can help you and your family manage these changes.
Their Hygiene is Declining
It's easy to excuse away minor changes in appearance – greasy hair, disheveled clothes. But when these changes start compounding or continuing, it could be time to seek additional help.
Their Mobility is Declining
Mobility – standing up, walking, reaching, etc – also tends to become more difficult as we age.  There are ways that we can help our loved one avoid massive declines in mobility. After an illness or extended hospital stay, mobility can become even more challenging.
There are home modifications that can be made to help mom and dad with mobility challenges, and therapy can also help.
At Senior LIFE, we have trained medical professionals who can help make our members' homes safer and provide homecare to keep them living at home, and out of a nursing facility. Also with Senior LIFE members have no limit on therapies like they may have with other insurance programs.
You aren't able to be there as much as you'd like
Not all of the signs for help come from mom and dad – sometimes the signs are happening with you. There is a lot of responsibility as a caregiver. Do you feel like you can't be with them as often as you'd like or need? Or are you finding it challenging to meet all of their needs?
If you are feeling overwhelmed or stressed, it may be time to find help.
The Senior LIFE Difference
At Senior LIFE, we partner with caregivers and their families to develop a care plan that's right for everyone. Our program is designed to provide all the healthcare and supportive services that seniors need to continue to live at home, and out of a nursing facility. Most care is delivered during the day, but care is available 24 hours a day, 365 days a year.
Ultimately, Senior LIFE is a support system, not a replacement for caregivers.  Dedicated caregivers play an important part in every participant's treatment plan. Senior LIFE can even provide some education for caregivers in matters pertaining to caring for their loved one. Though the program's focus is on allowing seniors to remain in their homes, Senior LIFE can also help provide respite care, skilled nursing facility care, hospitalization and end of life care if needed.
Applying is to Senior LIFE free, and there is no obligation to enroll. To learn more about the LIFE Program, or to see if it's the right fit for you and your loved ones, contact us today!

Categories: Caregiver Resources