Senior Care Costs and the LIFE Health And Wellness Centers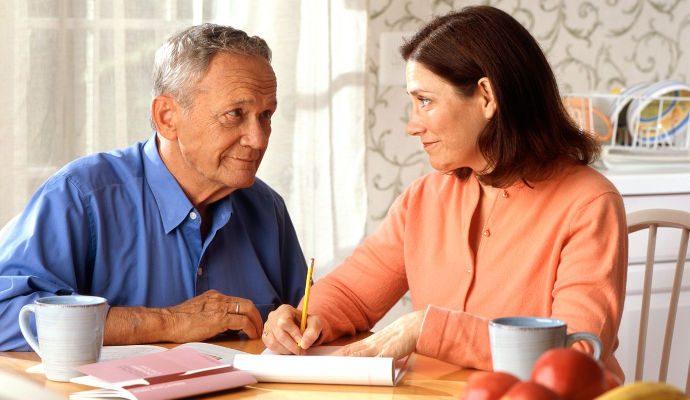 A major selling point for many seniors on the Senior LIFE Program is the LIFE Health and Wellness Center. Here our members are able to receive physical therapy in the Senior LIFE Gym. They can have a visit with their nurse and doctor when needed in the Senior LIFE Clinic. They can spend time socializing and having some fun in the Senior LIFE Dayroom. There are many benefits to the Senior LIFE Health and Wellness Center, perhaps one of them being lowered senior care costs.
What You Need to Know About Senior Care Costs
When it comes to healthcare as we age, it's hard to pinpoint exactly where our costs will be. This is one of the many reasons that we struggle to plan for retirement. We don't know how our health will be, or how the rising cost of inflation will affect our ability to care for ourselves.
There are many ways to pay for healthcare as a senior depending on your financial and medical situation. You could have the option to apply for Medicare and/or Medicaid. And if you do qualify for these programs, there are additional supports you could have access to if you know about them.
The Senior LIFE Program is one of those options. The LIFE Program can help coordinate the Medicare and Medicaid benefits seniors receive, all at no cost to them. This eliminates the headache and stress that normally accompany managing your healthcare.
Lowering Senior Care Costs
Another important aspect of senior care costs is lowering the overall price tag by keeping seniors as healthy as possible. Regular exercise, a healthy diet, and a support system are all ways to achieve lower senior care costs.
At Senior LIFE, we recognize that seniors who receive routine monitoring and medical care, socialization, and support tend to have lower healthcare costs. Some of the LIFE Program benefits include:
-Our members receive a personalized care plan that is tailored to meet their needs. This plan can change as their needs change.
-All members have access to the Senior LIFE Health and Wellness Center where they can receive medical attention, have access to therapies, and socialization with other seniors.
-Transportation to and from the LIFE Health and Wellness Center, and to all medical appointments
-No Co-Pays, No Deductibles
-$0 Prescription Drug Coverage
Could Senior LIFE Help Lower your Senior Care Costs?
Many seniors qualify for the Senior LIFE Program and do not realize it.
At Senior LIFE, we have trained medical professionals who can provide care to keep seniors living at home, and out of a nursing facility, and all at no out of pocket costs to them or their families.
Applying to Senior LIFE is free, and there is no obligation to enroll. To learn more about the LIFE Program, or to see if it's the right fit for you and your loved ones, contact us today!

Categories: Uncategorized