3 Reasons Being a Grandparent Is Awesome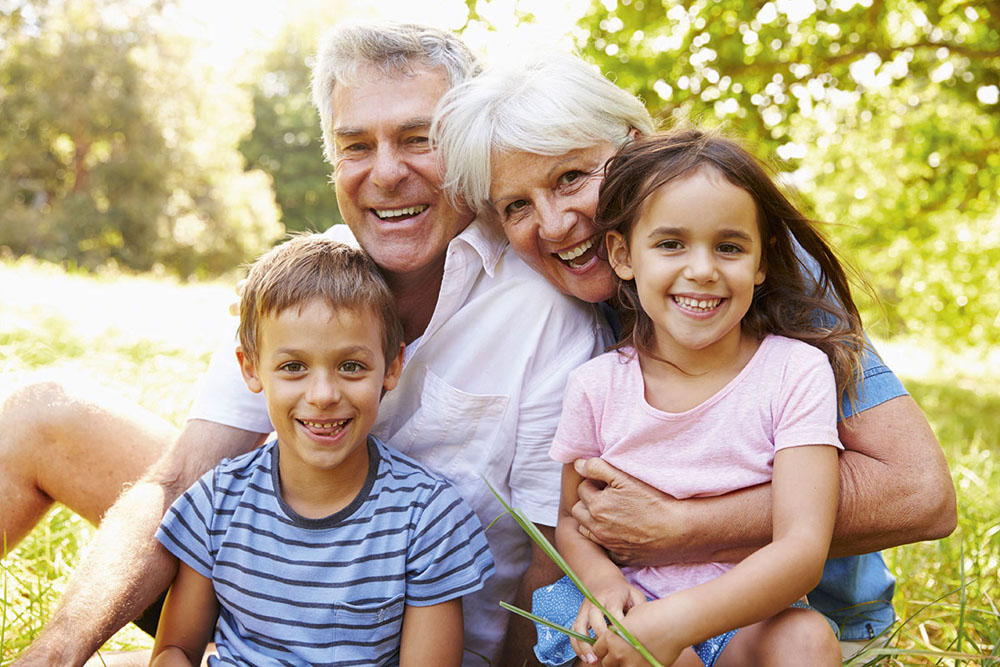 Children have a way of sparking joy in our daily lives and give us hope for the future. For older adults, grandchildren have proven to be especially beneficial. Here are three reasons why being a grandparent is awesome.
Being a Grandparent Means Being a Role Model
Grandparents are presented with a unique opportunity to influence the younger generation. They are source of knowledge that comes from a place of unconditional love and support. From simple life lessons to cultivating friendships, grandkids often get much of their life-advice from the seniors in their lives.
The importance of grandparents is even more critical to raising responsible adults. Technology has become so ingrained into our lives that youngsters today only have to perform a simple internet search to learn everything from how to wash their hands to how to play hopscotch.  What children can't learn from Google – how to value family, treat other with respect, and the importance of giving back. It's these intangible life lessons that grandparents can teach their grandkids.
Being a Grandparent Improves Health
The relationship between grandkids and grandparents is mutually beneficial. Grandparents impart wisdom to their grandkids and studies have shown that grandkids also provide health benefits to their grandparents.
Children are known for their joyfulness and living in the moment.  A 2016 study at Boston University founds that Emotional closeness between adult grandchildren and their grandparents protects against depression. Less depression means more happiness and improved quality of life.
Another study published in 2014 by the Journal of Marriage and Family found that babysitting grandchildren can boost senior brain function. At a time in life when memory care is so important, having grandkids or spending time around children may help to stave off the mental effects of aging.
Being a Grandparent is Just Plain Fun
When you're a parent, life is full of busy schedules, career goals, and financial instability. For grandparents, life moves at a different pace. You've refined your schedule, you've likely already enjoyed a full career, and you're more likely to be financially stable.
Grandparents can enjoy the smaller moments with their grandkids. They can take them fishing, swimming, or just playing in the yard. There is more time to just enjoy the moment.
What is even better – It's likely that your grandkids look at you as their super hero – and that's pretty awesome!
Senior LIFE Can Keep You at Home with Loved Ones
The main goal of the Senior LIFE Program is to keep seniors at home and out of nursing facility. For seniors, that means more time with friends and family, including the grandkids, in a place that they feel the most comfortable.
Senior LIFE is a team-based model of care based on the idea of effectively and efficiently treating seniors with multiple chronic conditions outside of the hospital setting. We have a dedicated staff of medical professionals including doctors, nurses, homecare coordinators, social workers, physical and speech therapists, transportation and more. All care is customized to each member's needs and there are no cost for services for those who qualify.
What is even better is that there is no cost to enroll, and no cost to learn more about the program! Call us today 1-877-998-LIFE (5433) to meet with a Senior LIFE Benefits Specialist – no strings attached.
Drop us a line – we'd love to hear from you!

Categories: Life at Its Fullest