5 Healthy Eating Tips for Seniors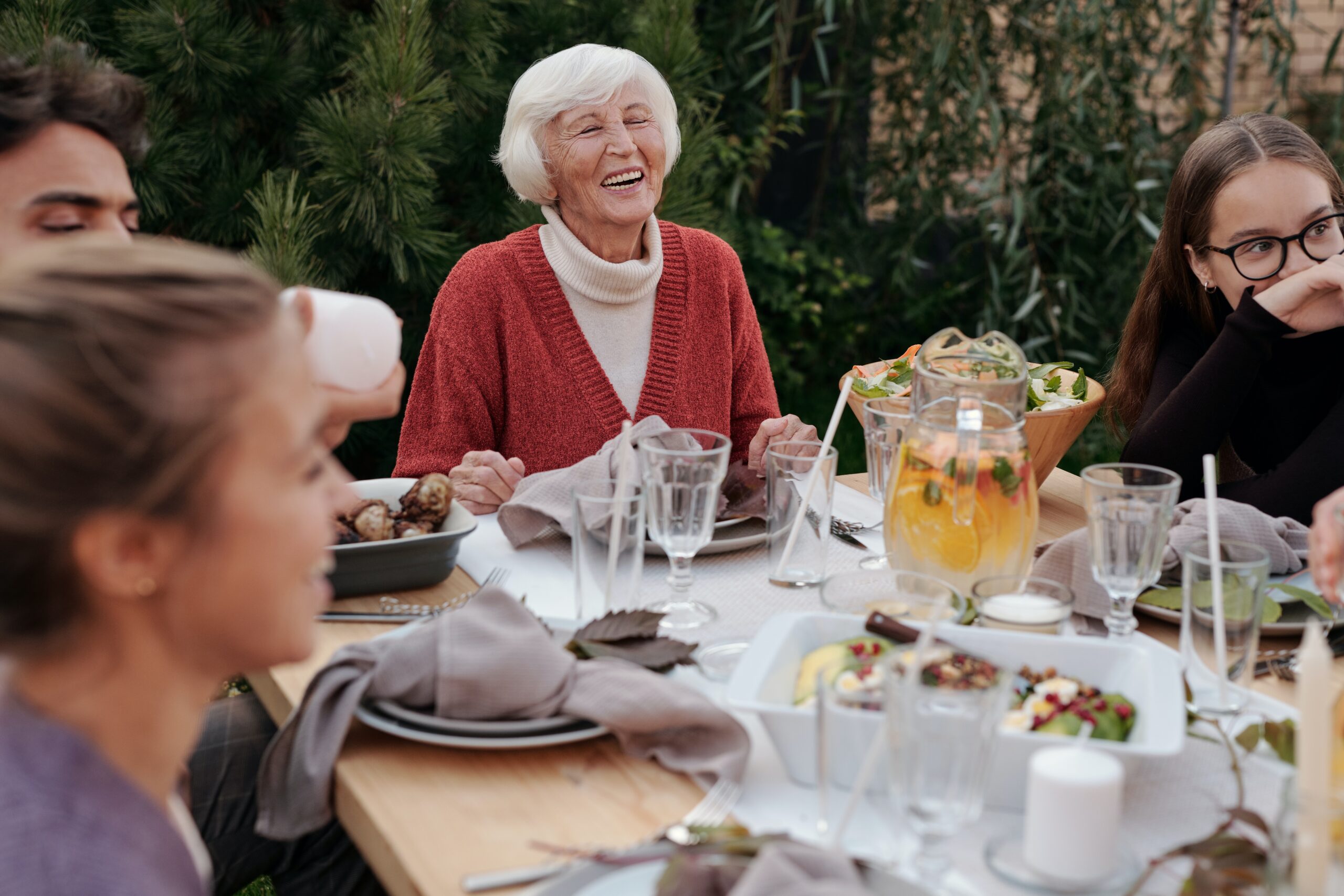 March is national nutrition month, and it is the perfect time to focus on healthy eating and do away with bad habits that were picked up over the holidays.
It's important for everyone, no matter the age, to think about nutrition and the healthy habits that they are creating. It's especially important for seniors to make sure that they are getting what they need from their diets. Having a healthy, well-balanced diet and lifestyle can help us feel our best and reduce our risk of chronic disease.
Below are 5 tips for seniors to help maintain a healthy diet.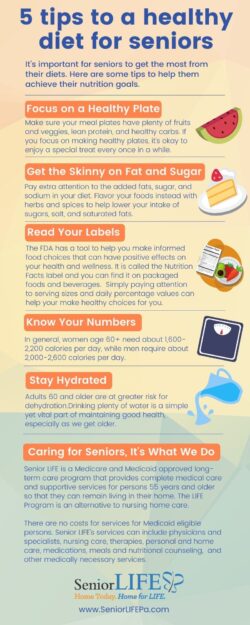 5 Healthy Eating Tips with Illustration Infographic
At Senior LIFE, we specialize in meeting the healthcare and support needs of seniors including their nutritional needs. There are no cost for services for those who qualify. Many seniors are eligible for the program and don't know it.
If you or a loved one think you could benefit from the customized services that Senior LIFE offers, contact us to confirm your eligibility for the Senior LIFE Program.

Categories: Wellness Matters