The Hidden Costs of Senior Healthcare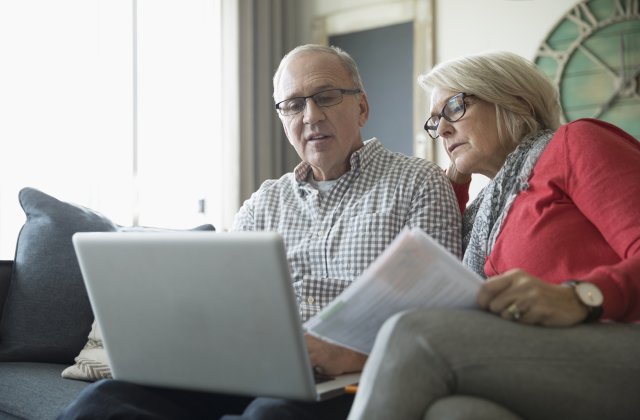 Healthcare into retirement is a concern for many older adults. The costs involved with your choice of healthcare can be burdensome, especially when you are on the fixed income of retirement. As we age, you also don't know how much or how little healthcare you may need. Making the choice that is right for you can be a challenge. Here are some of the hidden costs associated with senior healthcare to be aware of before you choose your provider.
Most Common Out-Of-Pocket Expenses for Senior Healthcare
Dental Care
Many seniors enroll in Medicare. However, with Medicare, routine dental care is not included.  Not to mention, if you need more complex dental care, your out-of-pocket expenses could be astronomical. According to AARP,  half of older adults have not been to the dentist in the past year citing high costs as the #1 reason.
Foregoing dental care, while helping your pocket book in the short-term, can have detrimental effects on your long-term health. Poor dental hygiene can lead to serious infections, gum disease, affect your speech, and your ability to eat.
Dental care should be a major concern as you consider your healthcare options as you age. There are a few Medicare Advantage plans that do offer medical benefits but they may not cover all of your dental expenses. You could also take advantage of a dental health maintenance organization (DHMO) which offers a smaller network of dentists, but your out-of-pocket costs could be lower.
There are a few more creative solutions for affordable dental care. For example, visiting a dental school where supervised dental students can provide your routine dental care at a fraction of the price. Another option is finding a low-cost dental provider through a local nonprofit like the United Way or your local health department. You also always have the option to ask your dentist for a discount and negotiate a lower price prior to receiving your dental care.
Vision Care
Vision care is also a hidden cost of senior healthcare as Medicare does not cover routine exams and care. Medicare Part A will cover vision care when it is considered a medical problem.  This presents a problem for seniors on fixed income who may only require routine care.
A couple of options to get the care you need include purchasing a supplemental insurance plan to offset the routine costs. But, again, here you have to watch the out-of-pocket cost and determine if it's beneficial to you and your pocketbook.
You can also enroll in a Medicare Advantage plan that will typically cover these services, but you'll need to weigh the costs versus of the benefits of this plan as well.
Hearing Services
Throughout your lifetime, you are likely to experience varying degrees of hearing loss. Hearing loss is usually the most notable as we enter our golden years. But over 65% of seniors over the age of 50 don't have hearing aids due mostly to sticker shock average price of $2,300. Further, Medicare will not cover the costs associated with purchasing a hearing aid.
To help offset the high costs of hearing aids, discuss options with your audiologist. Usually, there are more affordable models that can fit more reasonably within your budget. You can also receive some benefits from a Medicare Advantage plan that usually will typically cover the cost of a hearing aid. Again, you'll need to make sure this option fits within your budget as well.
Long-Term Care
It is estimated that 70% of older Americans will need some time of long-term care, and that care isn't cheap. Add in the rising costs of senior healthcare and your budget could really take a hit. Medicare will pay for skilled nursing and rehabilitation for a limited period of time. It will not cover non-skilled services that could be crucial to helping you stay at home.
You could invest in long-term care insurance but it comes with a hefty price tag the older you are, and there's no guarantee that you'll be approved for services. With no long-term care insurance, you could pay out of pocket for many, if not all, of these services.
If you qualify for Medicare and Medicaid, you could receive all of your healthcare and supportive services at no cost through the LIFE Program. Senior LIFE (Living Independence for the Elderly) is state and federally funded Medicare and Medicaid Program that provides long-term care for seniors so that they can remain living at home and out of a nursing facility.
Focused on Senior Healthcare, No-Copays and No Deductibles when you Qualify For Senior LIFE
Senior LIFE is a team-based model of care based on the idea of effectively and efficiently treating seniors with multiple chronic conditions outside of the hospital setting. When possible, the program looks to collaborate with caregivers to provide the care seniors need while living at home.
Senior LIFE aims to be a "one stop shop" model of care. Services are customized to you and your medical needs, and may include physicians and specialists, nursing care, physical, occupational and speech therapies, personal and home care, medications, nutritional counseling, eye, dental and foot care, and much more.
To enroll in Senior LIFE, seniors must be 55 years or older, live in the service area, qualify for a nursing home level of care, and be able to live safely in the community.  Applying is free, and there is no obligation to enroll. To learn more about the LIFE Program, or to see if it's the right fit for you and your loved ones, contact us today!
Senior LIFE is a Medicare Program of All-Inclusive Care for the Elderly (PACE) operating as a LIFE (Living Independence for the Elderly) program in the state of Pennsylvania.

Categories: Wellness Matters