How Seniors Can Stay Connected Virtually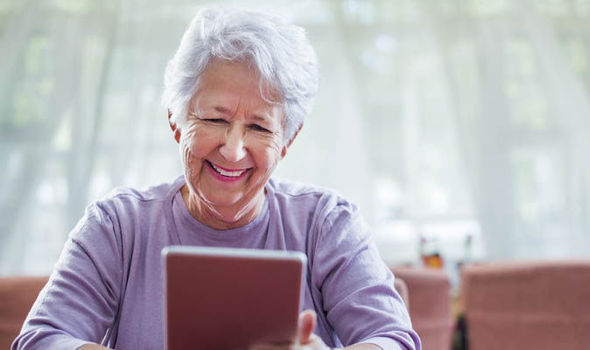 In the last few months, our culture has seen a dramatic cultural shift. Stay-at-home orders are in place in most regions of the country, and social distancing is a real concept in comparison to just a few months ago when it would have seemed like something out of a movie. We are all challenged to stay away from others. For already-home-bound seniors, this means less visits from loved ones and less opportunities to get outside or venture into the community. There are, however, ways for seniors to stay connected to loved ones during this difficult time.
Connecting with Each Other – The Basics
We as human beings crave and need human companionship. We need to know that we are not in the world alone, and it helps when we can connect with someone who understands us and is experiencing the same emotions we experience. During a time when most are staying at home, or at least limiting their social exposure, it's natural for feelings of isolation to emerge.
These social bonds can be found in a friend, neighbor, or family member who can relate to us and understand our hardships. If seniors are challenged to find these social ties or find that they need more support, there is also talk therapists or faith-based professionals who can help.
It's very important to seniors' mental well being that they form social connections and have someone to talk to on a regular basis.
How Seniors Can Stay Connected
The best way for seniors to stay connected during this difficult time is through the use of technology. Though not as beneficial as face-to-face contact, technology can still provide the social benefits needed to maintain mental health. All it takes it a game plan to use technology is a way that makes the most sense for seniors.
Telephone
The good old fashioned telephone can be a lifeline for many seniors who may not be comfortable using other forms of technology. It provides them with good conversation and the opportunity to talk things out to another human being – an important coping mechanism.
The trick with the telephone is initiate the call. Sometimes seniors don't want to burden their loved ones, especially in times of great stress. However, if we can take the initiative and call them, we can lighten their mental load and provide a social outlet, even if it's just a five minute conversation.
If the telephone is still a challenge for a senior, there is also the tried and true method of writing letters to them or sending greeting cards just to brighten their day.
Virtual Visits
If your senior loved one is comfortable using technology, there is a great opportunity for virtual visits. Many platforms are now providing face-to-face interactions that can be completed on mobile device or even from a laptop.
Online Gaming
While online gaming is primarily a young person's "game," there are plenty of opportunities for seniors to engage via games online. There is a plethora of available options from cards, to board games, to brain games – there's something for everyone. And not only do these games provide social interaction with other virtual players, they can also challenge your mind.
The Senior LIFE Program Helps to Bridge the Gap Between Home and Community
The Senior LIFE Program specializes at providing healthcare for seniors who want to live at home for as long as possible. We understand the unique challenges faced by home-bound seniors and the need to connect with others, as well as receive the appropriate medical care to keep seniors where they are the most comfortable.
Senior LIFE can also help alleviate the struggles felt by caregivers to provide care in the senior's home by coordinating their healthcare and supportive needs. All care is provided by an expert team of medical professionals who specialize in geriatric care. This team includes doctors, nurses, homecare coordinators, social workers, physical and speech therapists, transportation and more. Our members have access to care 24 hours a day, 365 days a week.
Senior LIFE is a support system for caregivers and seniors.  Dedicated caregivers play an important part in every participant's treatment plan, and Senior LIFE can even provide some education for caregivers in matters pertaining to caring for their loved one.  We encourage caregivers to work directly with us in developing a care plan that works best for them and their loved ones, as well as maintain regular communication about the health of their loved ones and how we can help them stay at home for as long as possible.
There are no co-pay or deductibles to those whole qualify.
To enroll in Senior LIFE, seniors must be 55 years or older, live in the service area, qualify for a nursing home level of care, and be able to live safely in the community.  Applying is free, and there is no obligation to enroll. To learn more about the LIFE Program, or to see if it's the right fit for you and your loved ones, contact us today!
The LIFE Program is a Medicare and Medicaid approved long-term care program that provides complete medical care and supportive services for persons 55 years and older so that they can remain living in their home. The LIFE Program is an alternative to nursing and personal care homes.
Senior LIFE is a Medicare Program of All-Inclusive Care for the Elderly (PACE) operating as a LIFE (Living Independence for the Elderly) program in the state of Pennsylvania.

Categories: Wellness Matters